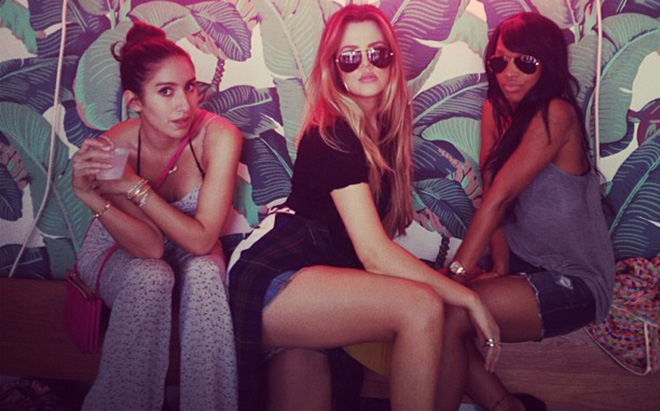 Khloe Kardashian continues to persevere despite the turmoil she's been in over the last few months.
The "Keeping Up with the Kardashains" star was spotted out and about on Monday attending friend Katy Perry's Labor Day bash.
Us Weekly is reporting that the 29-year-old was snapped wearing her wedding ring and dressed in a casual outfit that included jean cut-offs and a V-neck T-shirt. Kardashain photos of the party on her Instagram account.
The sighting comes just days after Kardashian took to Twitter to proclaim "As much as I wish I were made of steel … I'm not." Moments later, she added, "I'm pretty damn close to it though hehe."
The reality sensation has been grappling with unflattering rumors concerning her marriage and her husband Lamar Odom's rumored crack cocaine addiction.
The former L.A. Clippers player faced a DUI arrest last week and it has been alleged that Odom was both drunk and on other illegal substances when he was stopped by police for driving too slowly.
Be the first to receive breaking news alerts and more stories like this by subscribing to our mailing list.