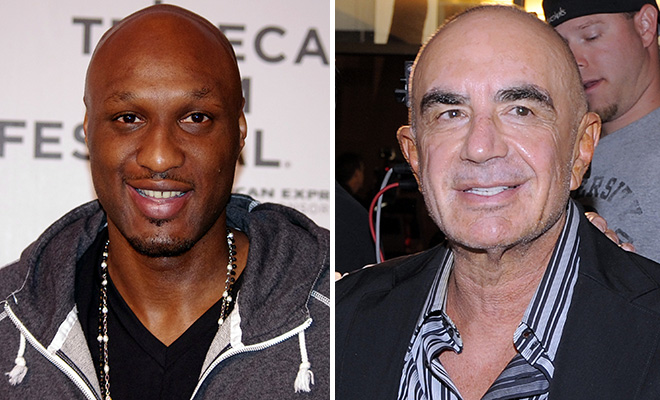 Who knew that the connection between the Kardashian family and OJ Simpson didn't end in the mid '90s?
Though news surrounding the status of Khloe Kardashian and Lamar Odom's relationship has run wild for the last few months, it's Odom's alleged drug use that has dominated the headlines recently.
TMZ is reporting that Odom has hired OJ's former lawyer Robert Shapiro to represent him following his DUI arrest. Shapiro famously served as a member of OJ's defense team along with Odom's mother-in-law Kris Jenner's first husband Robert Kardashain.
Shapiro is known for plea bargaining. These cases are pretty standard — he'll probably plead no contest to one count of DUI and get probation. He'll also be required to attend an alcohol ed class.

And, since he refused to submit to a blood-alcohol test, he'll automatically get his driver's license yanked for 1 year. No getting around that.
On Friday, following rumors of marital woes and crack cocaine addiction, Lamar Odom was arrested on the 101 Freeway for driving too slowly.
The former Los Angeles Clippers player is believed to have been drunk and high but it hasn't been confirmed what substances he was using, since he refused a blood-alcohol test.
If Lindsay Lohan and Amanda Bynes have taught us anything, it's that you don't go to jail unless you've acquired several DUI's, so the NBA player will most likely just get a slap on the wrist that includes his license being revoked for a year.
Be the first to receive breaking news alerts and more stories like this by subscribing to our mailing list.