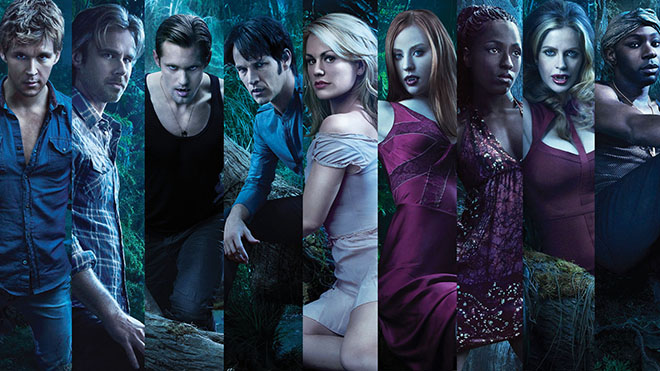 The last season of "True Blood" royally sucked, and the season before that wasn't so good either. Hell, when was the last time you considered this show to be truly great?
I'm thinking of the witches, but I know it varies for many. Point is, a lot of us watch the show out of pure habit now. That and to look at Ryan Kwanten.
While that may still garner the show solid ratings, how much longer is the show going to go on? There's been chatter that after the upcoming season, it might be a wrap. Are you ready for that possible reality?
From TV Line:
A decision about the future of the vampire drama — specifically whether Season 7 will be the show's last — will likely be decided in the coming weeks, according to showrunner Brian Buckner.

"That conversation is happening, but we don't have an answer yet," the EP tells TVLine. "I'm being told that I will know – which doesn't mean that I will tell everybody. But I will know when the writers resume in the room [next month] whether or not we're wrapping it up or not."

At the Television Critics Assoc. summer press tour last month, HBO president Michael Lombardo said True Blood will continue as "long as there are stories to tell," adding that, "no decisions have been made."
Buckner has also been quoted about his desire to take back the show to its essence and losing a lot of the subpar storylines no one ever really cared about. Should he make that happen, I don't see HBO allowing this show not to go on, at least for an eighth season.
If anything, now that the show has turned into a soap opera, it can probably keep going for many years to come. Let's just hope it's actually still worth watching, though.
Be the first to receive breaking news alerts and more stories like this by subscribing to our mailing list.