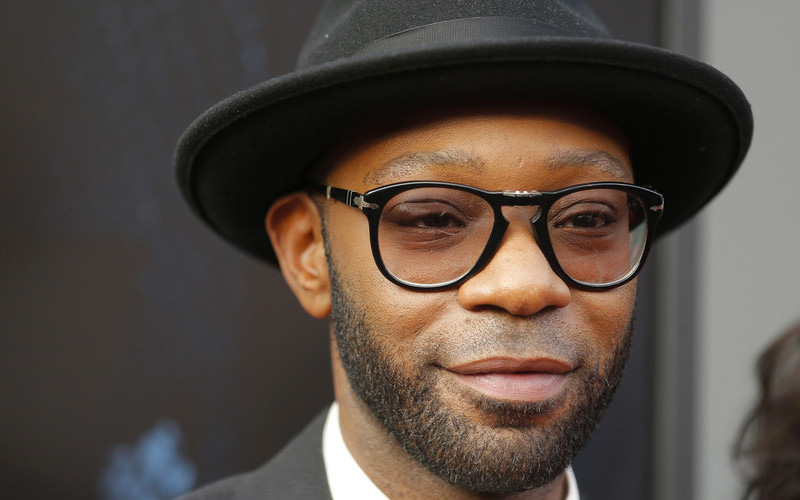 Nelsan Ellis, the actor best known for playing Lafayette Reynolds on HBO's True Blood, has died. His manager Emily Gerson Saines confirmed the sad news to The Hollywood Reporter. Ellis was 39 years old.
How did the actor die? What was his cause of death?
According to Saines' statement, "Nelsan has passed away after complications with heart failure." Prior history about any heart trouble or health issues weren't known by the public prior to this. Saines, added, "He was a great talent, and his words and presence will be forever missed."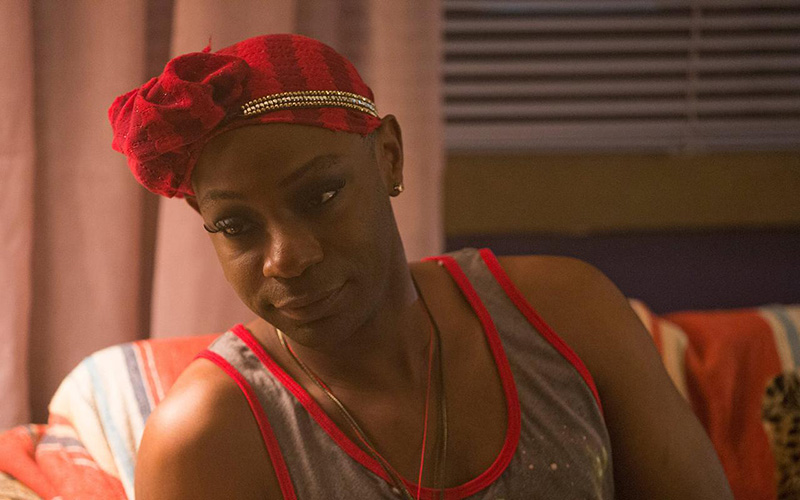 In addition to his role as one of True Blood's most beloved characters — the sassy and always fabulous Lafayette Reynolds — Ellis also appeared in the TV show "Elementary," as well as movies like "The Help," "The Soloist," "Get On Up" and "The Stanford prison Experience."
He also played Martin Luther King Jr. in "Lee Daniels' The Butler," and most recently, he appeared in the 2016 independent film Little Boxes.
HBO issued a statement saying Ellis would be "dearly missed."
"We were extremely saddened to hear of the passing of Nelsan Ellis," HBO's statement read. "Nelsan was a long-time member of the HBO family whose groundbreaking portrayal of Lafayette will be remembered fondly within the overall legacy of 'True Blood.' Nelsan will be dearly missed by his fans and all of us at HBO."
Fans of the book series, The Southern Vampire Mysteries/Sookie Stackhouse Series, which True Blood was based on, know that Lafayette — the short order cook at Merlotte's in the fictional town of Bon Temps, Louisiana — was killed off early on in the books, but Ellis' portrayal of the character was so enjoyable that writers of the HBO series kept him around as a main character throughout the show's seventh series.
True Blood showrunner Alan Ball said in a statement, "Nelson was a singular talent whose creativity never ceased to amaze me. Working with him was a privilege."
Other actors/actresses and celebs have taken to social media to pay their respects to Ellis. Take a look at some of the most notable reactions below, including those from his former True Blood co-stars Anna Paquin, Stephen Moyer and Joe Manganiello.
He was like my son. Heartbroken. You took a piece of my heart with you. pic.twitter.com/jrh4vLDtDd

— Viola Davis (@violadavis) July 9, 2017
I am speechless… I am heartbroken… Rest In Peace my friend @OfficialNelsan pic.twitter.com/nvyzM8QoI7

— Kevin Alejandro (@kevinmalejandro) July 8, 2017
No one could raise a brow like @OfficialNelsan An army of us r left wanting more. Wherever you are sir,wish u peace. pic.twitter.com/4NBRSSRKwF

— Lauren Bowles (@LaurenEBowles) July 8, 2017
It was an utter privilege to work with the phenomenally talented and deeply kind soul .@OfficialNelsan I'm devastated by his untimely death. pic.twitter.com/If17csduHz

— Anna Paquin (@AnnaPaquin) July 8, 2017
Nelsan Ellis was truly remarkable. A brilliant, charismatic, intelligent, soulful, wonderful dude. this is just completely tragic.

— Stephen Moyer (@smoyer) July 8, 2017
Very disturbed and sad that Nelsan Ellis has died. Such a huge talent. Such a wonderful man. The world is a poorer place today…

— Denis O'Hare (@denisohare) July 8, 2017
I don't know if I've ever seen the level of humility and kindness that came with the Magnificent Talent that Nelsan Ellis had. Miss u friend

— Sam Trammell (@SamTrammell) July 8, 2017
Crushed today by the loss of my friend and castmate Nelsan Ellis. He was a wonderful person, a pioneer, and a one of a kind artist. RIP pic.twitter.com/fvtquhIac7

— JOE MANGANIELLO (@JoeManganiello) July 8, 2017
Rest In Peace Nelsan Ellis. Gone too soon. pic.twitter.com/MrPyr8LFmv

— Matthew A. Cherry (@MatthewACherry) July 8, 2017
The passing of #nelsanellis has me really busted up. Some actors pierce your soul in ways they'll never know. He was one of them. pic.twitter.com/0oMvexCFBd

— Sasha Perl-Raver (@sashaperlraver) July 8, 2017
https://twitter.com/Rosenbergradio/status/883768667514826752
For his work as Lafayette, a gay black man, Ellis (who was straight) told Vulture in a 2014 interview, "You have to be open. But more importantly, you make a statement when you do something like that. I did a documentary called Damn Wonderful, about gay suicide, and you make a statement, a big statement, when you go, 'I don't want to play this part because it's gay.' If you have a child, if you have a son, and he comes out as gay, what are you going to do? If you have a daughter who comes out gay …? You just made a statement, and it has ripple effects."
Ellis is survived by his father Tommie Lee Thompson and his brothers and sisters Tommie Lee, Jr. Lakeeia, Babon, Maurice, Tianna, Yvonne, and Shaentika. The actor also leaves behind one son, Breon Ellis.
Be the first to receive breaking news alerts and more stories like this by subscribing to our mailing list.