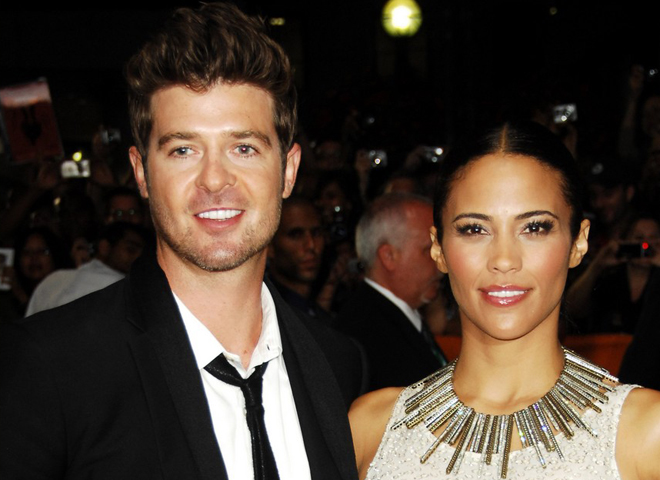 In a "Girl, You're A Little Crazy" report, Paula Patton served insecure woman realness in a recent interview when she admitted that prior to her becoming Mrs. Robin Thicke, she hid in the bushes to keep tabs on him.
Now, I've never been that crazy, but in some strange way, I feel you, Paula.
Again, I'd never do that, though. No one is arresting me for trespassing, or worse, dragging me on every social media platform imaginable for stalking.
Anywho, Paula explained, "Before my husband was my husband — I don't know what got in my head, love makes you crazy — I drove all the way to his house and I was in his bushes trying to look through the window. I totally got caught! Thank God I was wrong."
Yeah, that's more so an orgasmic threesome of obsession, insecurity and nuttiness, but it sounds sweeter when your surmise it as "love," right?
Now, while Paula's presumably no longer chasing him down on foot or vehicle (there is likely an app that'll carry the load), she might want to worry about this picture currently making the rounds:
https://twitter.com/JenLeadley/statuses/372016190417141760

Yes, you can indeed see Robin Thicke grabbing an ass not belonging to his wife in the reflection of this picture.
Hey! Hey! Hey!
Be the first to receive breaking news alerts and more stories like this by subscribing to our mailing list.