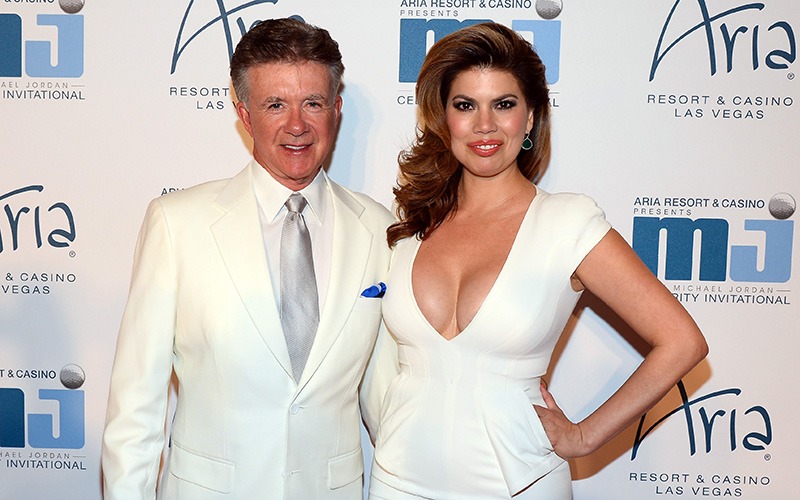 In a bittersweet twist of fate, Alan Thicke's wife Tanya posted an adorable photo of herself and her husband on Instagram just two days before the actor passed away.
She wrote "I've got the cutest designated driver EVER!!!" in regards to her husband, who she is gazing at in the photo. Apparently he was driving her home after they attended a party with friends, because she continued "JP & @eloisedejoria sure know how to throw a party! Thx you for having us. #friendsforever #patron #family."
Alan Thicke died at the age of 69 on Tuesday, December 13th after suffering a heart attack while playing hockey with his youngest son, 19-year-old Carter. He was an accomplished actor known for roles in several movies and television shows, including Growing Pains. Thicke is survived by his wife Tanya and his three sons, including R&B singer/songwriter Robin Thicke. He and Tanya had been married since 2005.
It's clear from her Instagram that Tanya loved her husband very much. Six days earlier, she posted a Christmas photo featuring herself, Alan and Carter Thicke from 2010 as a touching look at holidays past. They definitely look like they're having fun.
While it is extremely sad that Alan Thicke has passed on, it's good to see that his family has so many wonderful and cherished memories of him. I wish the Thicke family the best during this trying time.
Be the first to receive breaking news alerts and more stories like this by subscribing to our mailing list.