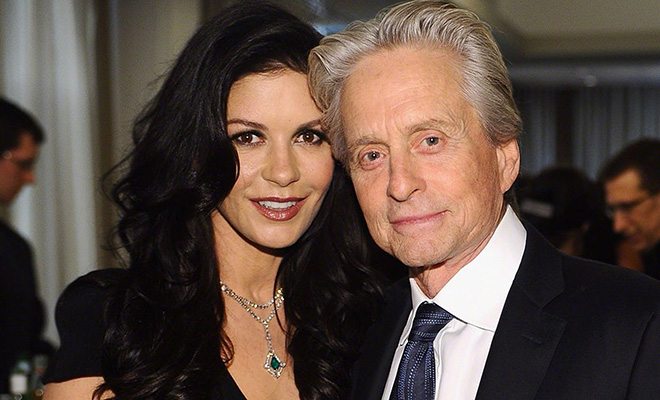 Even wealthy A-list stars with sought after careers have marital problems.
Michael Douglas and Catherine Zeta-Jones have reportedly split, according to PEOPLE. The pair, who wed in 2000, have allegedly hit a rough patch over the last three years.
In a new cover story, the mag quotes two sources who claim that the Hollywood power couple decided to take some time apart in May.
"The stress has taken a toll on their marriage," one source tells PEOPLE, while the other says that the pair are "taking a break."
The "stress" may most likely be attributed to Douglas' battle with throat cancer (and his subsequent claim that he got it by performing oral sex on someone with HPV) as well as Zeta-Jones' battle with bipolar II disorder.
The outlet also notes that 43-year-old Zeta-Jones and 68-year-old Douglas haven't been photographed together since April. That said, neither of the two have filed for divorce or have taken action to legally separate.
The couple have are parents to two children, Dylan, 13, and Carys, 10, and it is wasn't immediately clear how they will share custody.
Be the first to receive breaking news alerts and more stories like this by subscribing to our mailing list.