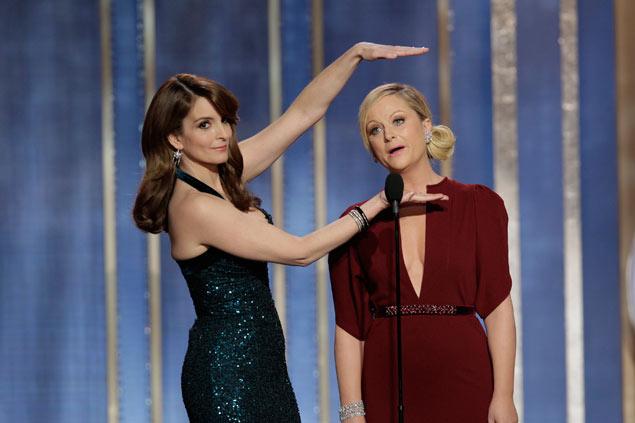 Last year, two of the top women in comedy, Tina Fey and Amy Poehler, come together and co-hosted the Golden Globe Awards, earning rave reviews from critics and viewers alike. So it's no surprise that NBC is looking to book the two for the glamorous yet laid back event once again.
The former "Saturday Night Live" alums and close friends not only drew strong ratings during the ceremony in 2012, but they also managed to be irresistibly funny without being rude and offensive. Well, there was that one James Cameron joke that was pretty harsh … but still.
Now Deadline is reporting that the pair, who are both known for writing and starring in hit shows ("So Rock," "Parks and Recreation"), are in talks to MC the annual ceremony this January.
According to the site, Fey and Poehler "have received an informal invitation [not a formal offer] as NBC and DCP are looking to gauge their interest."
The news comes a few weeks after it was revealed that Ellen Degeneres has been tapped to host the Academy Awards. If the two do end up hosting, 2014 could be starting off as the year of women in comedy.
Watch Tina Fey and Amy Poehler's hilarious open monologue from last year below:
Be the first to receive breaking news alerts and more stories like this by subscribing to our mailing list.