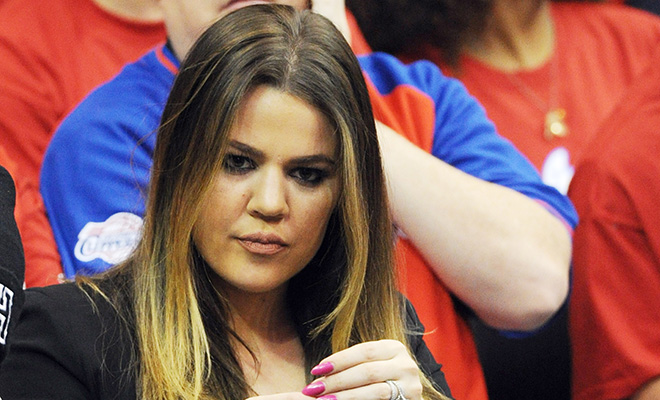 Khloe Kardashian is mad as hell and she is NOT gonna take it anymore!
As we previously reported, the reality star took to Twitter last week to seemingly answer those who have been speculating about the state of her marriage to Lamar Odom.
"Stop trying to figure me out and get to know your self first," she posted via Twitter last Monday (Aug 21). "Only the strong will survive," she added a couple of days later.
Now, she's back at it and this time, she's being less cryptic and far more direct.
Within the last few months, rumors that the NBA player has been unfaithful have run wild. And if that's not enough, TMZ is reporting that the real reason behind Khloe & Lamar's marriage falling apart is because Lamar has been battling a crack addiction for the past two years:
TMZ broke the story … Lamar has gone off the rails with drug use … which is the principal cause of the crisis in his marriage to Khloe Kardashian. As we reported Lamar went to a rehab facility a year ago this month and stayed for 3 weeks before bailing — and we're told the problem was crack.

Sources say Lamar's crack use was extreme before he went to rehab, but he cleaned up his act during the basketball season that just ended. Sources say shortly after he hung up his jersey, he started again with a bang.

As we reported … Khloe threw Lamar out of the house a few days ago after he rejected an attempt at an intervention.
TMZ also claimed in a later report that Lamar had been missing for 3 days (after being allegedly put out of the house), but a rep for Lamar said he was fine, though they wouldn't disclose his whereabouts.
Khloe, on the other hand, wasn't so professional with her reaction to the gossip surrounding her husband and his purported drug addiction:
Really hard to sit here and listen to people talk shit about my family! Fuck you and shame on you! I'm too protective for this shit!

— KhloéKardashianOdom (@KhloeKardashian) August 25, 2013
Be the first to receive breaking news alerts and more stories like this by subscribing to our mailing list.