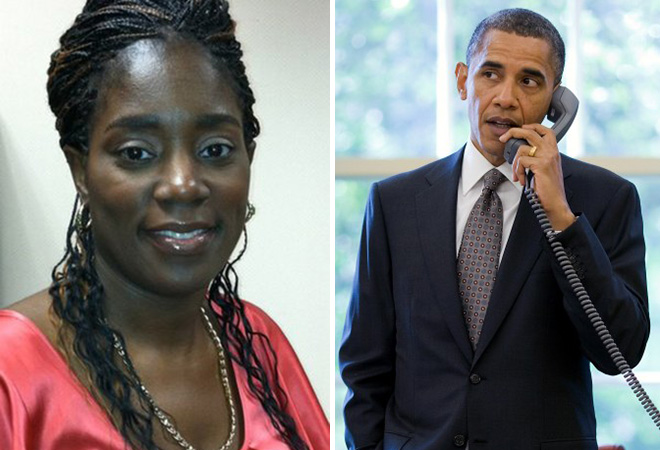 Antoinette Tuff, the woman who is being hailed as a national hero after she talked down a man who intended to commit a mass shooting at the Georgia elementary school where she works, received an unexpected phone call Thursday from President Barack Obama.
According to White House pool reports (via HuffPo Politics), President Obama called Tuff "to thank her for the courage she displayed" in preventing the gunman from opening fire on more than 800 students and staff members at the Ronald E. McNair Discovery Learning Academy in Decatur, Georgia just 8 months after last year's Sandy Hook Elementary School shooting
"Here is somebody who is not just courage, not just cool under pressure, but also had enough heart that somehow she could convince somebody that was really troubled that she cared about him," Obama said, according to CNN. "I think we might have to have her maybe make a visit to the White House."
Tuff later talked about what it was like to get a call from the President of the United States on "Anderson Cooper 360," calling the experience "awesome" and saying that it made her night.
"I was like, 'President Obama, it's really you!'" Tuff said. "It was the best voice that I could ever hear."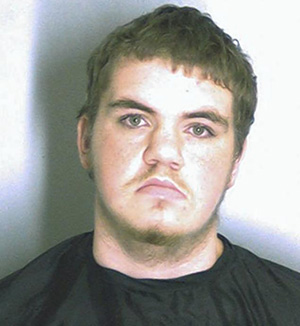 Tuff called 911 Tuesday afternoon when a gunman, who was later identified as 20-year-old Michael Brandon Hill, entered McNair Elementary school with an AK-47 assault rifle and nearly 500 rounds of ammunition.
Dressed in all black, Hill had slipped in behind a parent and immediately confronted Tuff, a bookkeeper who had just sat down temporarily to relieve the school secretary of her duty, which was perfect timing, as Tuff was essentially the one who convinced Hill to surrender before anyone was hurt.
In a 15-minute interview with Atlanta's WSBTV News, Tuff said Hill loaded his weapon right in front of her and told her he intended to murder as many people as he possibly could.
Tuff said Hill also instructed her to get on the school intercom to tell everyone "he wasn't playing," but instead, she called 911 and was able to offer a line a communication between the gunman and the dispatcher. Hill also told her he had nothing to live for, and reportedly pushed her to call a local news station because "he was gonna end his life and take all the cops and everybody with him."
Hill fired a round into the floor, but Tuff somehow remained calm and, sensing how troubled he really was, she told him he wasn't the only one with problems. "I knew that if he got outside, he was unstable enough to start shooting at everybody," she said.
So Tuff talked to Hill about her own personal issues, telling him about how her husband walked out on her after 33 years of marriage, leaving her to care for their son with "multiple disabilities" alone, and how last year she'd felt at her lowest and didn't feel like anyone loved her.
When Hill told her no one would listen to him about his own struggles, Tuff said she told him, "I'm sitting here with you and talking to you about it."
"'Look at me,' I told him, 'I'm still living,'" she continued. "He then started opening up to me and told me that he didn't take his medicine and that he was sick and that he knew that it was going to end for him because he'd already at that time started shooting at the police officers."
Tuff said she reassured Hill things could get better, and she wouldn't let the police and SWAT teams outside hurt him. "I told him that was not so. I would allow them to know he didn't do anybody any harm."
After convincing the man that his life wasn't over, Tuff was eventually able to persuade him to put his gun down, empty his pockets, relinquish his bags and phone, and turn himself in.
"We're not going to hate you, baby. It's a good thing that you're giving up," Tuff can be heard saying on a recording of the 911 call.
As Hill laid on the floor unarmed, the police came in and took him into custody. After all was said and done, Tuff told the 911 dispatcher, "Let me tell you something, babe … I've never been so scared in all the days of my life. Oh, Jesus."
Be the first to receive breaking news alerts and more stories like this by subscribing to our mailing list.