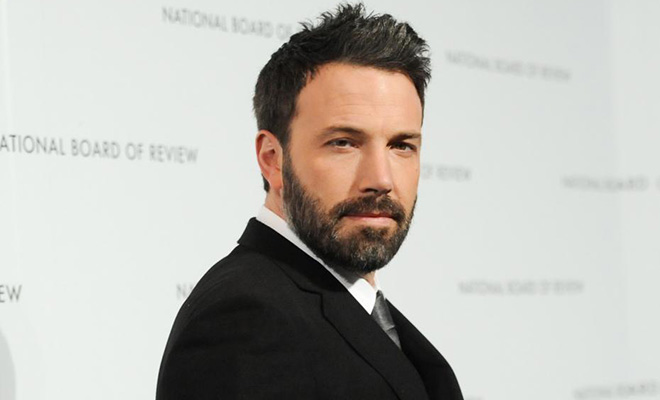 OMG! And can I get a "hell yes?" Ben Affleck, who pretty much owned 2012, will be getting behind the wheel of the Batmobile!
That's right, the Oscar winning director and newly crowned king of Hollywood will be picking up where Christian Bale left off and taking on the role of Bruce Wayne for the upcoming "Man of Steel" sequel.
It was announced in July that Batman would be appearing in the "Superman" sequel opposite the criminally handsome Brit Henry Cavil, but at the time, it was unclear who would be would be stepping into the coveted comic book role.
Warner Bros. released the big news (via Deadline) on Thursday and confirmed that "Man of Steel" director Zack Snyder is officially tapped to direct the action flick. He'll also be co-writing the screenplay with David S. Goyer.
The only other cast members confirmed to join the flick so far are Amy Adams, Laurence Fishburne and Diane Lane.
Choosing Affleck for the role is somewhat surprising, but awesome. It's always great to see someone who was unfairly used as a punching bag for so long come out on top.
Who better to play Batman than a nice guy who doesn't have a f*ck left to give?
Sadly, the film won't be in theaters until July 17, 2015.
Be the first to receive breaking news alerts and more stories like this by subscribing to our mailing list.