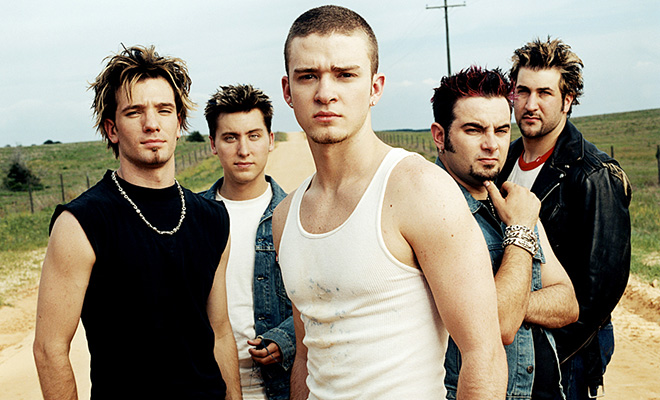 Ohmigod, *NSYNC is getting back together! That is, allegedly and only for a single night to honor the Diana Ross of the group, Justin Timberlake.
Sources tell Page Six that Justin, who is being honored with the Michael Jackson Video Vanguard Award, will be joined by former band members J.C. Chasez, Lance Bass, Joey Fatone and Chris Kirkpatrick onstage for a reunion performance. Last Friday, the entire group was spotted in Justin's VIP section at his concert with Jay Z at the Sun Life Stadium in Miami.
This is great for people who never give that great a damn about the Backstreet Boys, LFO, 98 Degrees, and O-Town. It's also wonderful for those who still secretly feel awful about JC Chasez's solo career going the way of Miley Cyrus' innocence. Granted, his solo single sucked, but y'all know that man had the best voice in the group. So unfair.
In any event, we're looking forward to this! I hope Joey and Chris have been running laps in anticipation. Chris was always the older uncle of the group and God Bless Joey Fatone, but he's a big one now. We don't need cardiac arrest on stage. Still, get excited, y'all!
Let's all relish in this moment and talk about our favorite NSYNC songs/videos in the comments!
Be the first to receive breaking news alerts and more stories like this by subscribing to our mailing list.