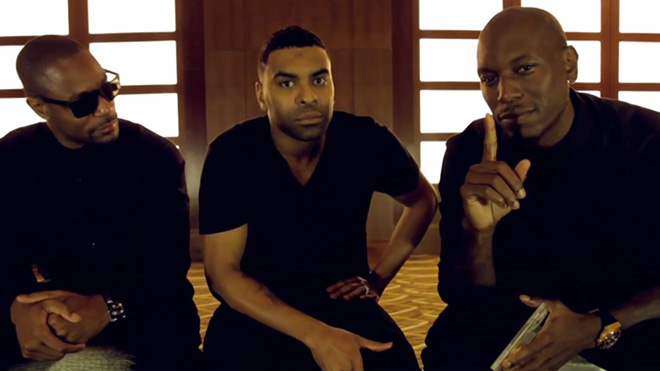 If you're an R&B fan interested in listening to some good music and you have familiarized yourself with TGT, then what the hell have you really been doing with your life? Not enough, that's what.
There's only a few more days left until R&B crooners Tyrese, Ginuwine and Tank — who have formed together for the collective R&B supergroup known as "TGT" — release their debut album 'Three Kings.'
To mark that momentous occasion for the trio, they have released this 30-minute documentary-style video, split into two parts.
The first part shows the fellas breaking down the story behind the album, track-by-track, while also playing snippets of the songs and showing footage from their in-studio Los Angeles listening party, which was streamed live online.
The second half of the video features a ton of hilarious behind-the-scenes moments, including Tyrese introducing Tank and Ginuwine to the woman who got him his audition for the Coca-Cola commercial when he was a teenager that started his career, and Jamie Foxx telling old stories, like one that time Tank subliminally "slept with his girl"
All-in-all, despite its length, the well video is a really good watch, as it shows each of the singers in a light you've probably never seen them before. And I'm not just saying that because the guy who followed the trio around for a year and put this together is a close friend of mine (shout-out to Fuxor!)
WATCH HERE: