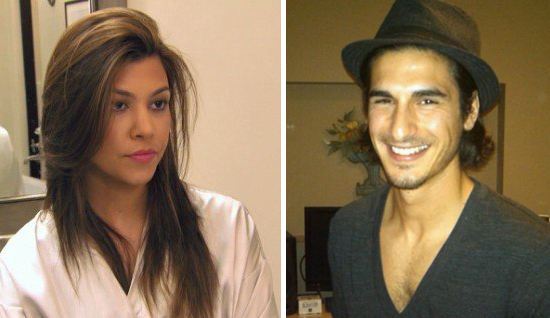 Kourtney Kardashian has been mired in a nasty paternity rumor thanks to male model Michael Girgenti's claims that he's really Mason's daddy. But today, victory is Kourtney's.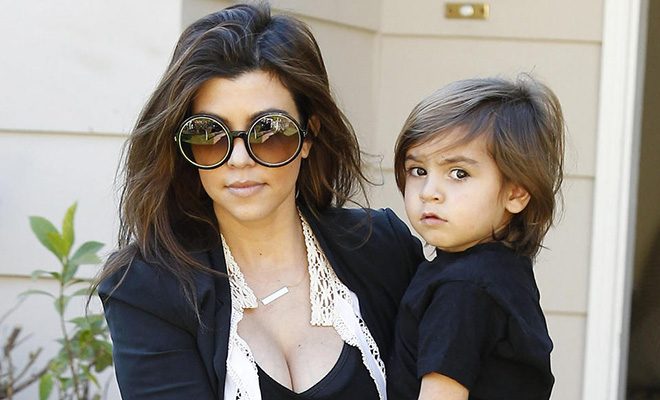 As most of us know, after Maury Povich tells a guy "You are not the father!" they do a little jig on stage, throw it in their now fake baby mama's faces and proceed to go off into the sunset with all the money they're saving from child support. Not Michael Girgenti, though. No, this guy is saying the DNA test is a lie and that he is still Mason Disick's pappy.
As previously mentioned, the model filed a paternity suit against Kourtney Kardashian, claiming he knocked up the Armenian Amerie after meeting her at a photo shoot. Kourtney in turn said "You'se a lie!" and proceeded to secure a DNA test from an independent lab.
Girgenti doesn't believe the results, telling TMZ that "he won't be satisfied until a court-monitored DNA test is conducted." So the court hearing next month is still on and Girgenti wants his joint custody. I imagine the cameras will be there. Poor Mason, but that Kardashian show sure needed the energy, right? Between this and the Khloe-Lamar alleged whores on the side story, Kim must be thinking, "Whew! North West caught the biggest break."
Quit judging me. Y'all know she did. Let's just judge Michael Girgenti. That is, unless somehow he is miraculously telling the truth. I hope not, though, given y'all know it'll send Scott straight back to the bottle.
Be the first to receive breaking news alerts and more stories like this by subscribing to our mailing list.