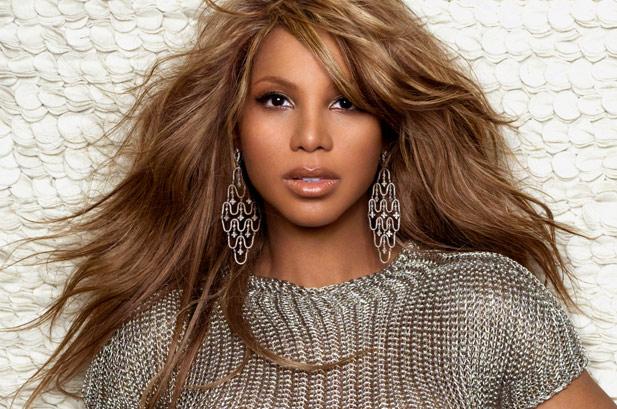 Is Toni Braxton sleeping in one of Tamar Braxton's guest rooms singing another sad love song about money problems?
I highly doubt it, but Star magazine is reporting otherwise. According to the tabloid, Toni's financial troubles have gotten so dire that she doesn't have a place to live. Like, mama can't even pay the rent. This despite the millions upon millions of albums sold, and in recent years, the hit reality series. Nope, these folks are saying she's broke.
The gossip rag claims:
A hit TV show doesn't always mean money in the bank.

Toni Braxton's financial woes have made headlines over the years, but now Star can reveal the situation is so bad that Toni is bunking with her sister Tamar. "Toni is so broke that she couldn't even come up with rent money," says a source. "Toni has relied heavily on Tamar to take are of her financially – Tamar pretty much saved Toni from being homeless."

"Toni feels like a loser – she's definitely at rock bottom," whispers the insider. "She's so desperate for money that she's hoping to write a tell-all book about her life and get a large advance."
I'm sure this is a twist on something real. Say, Toni Braxton hasn't found a new spot to rent in Atlanta, so in the meantime, she bunks with Tay-Tay while getting medical treatment. Something simple like that. Now, if this actually is true — and heaven, she needs a hug if it is — I do know one thing is for certain: She's not getting a huge advance for a tell-all book.
Not only do we know most of her life story already, but times have changed. And again, she told her business on VH1 last year. So there's that. Good luck either way, though, girl. You are amazing.
Be the first to receive breaking news alerts and more stories like this by subscribing to our mailing list.