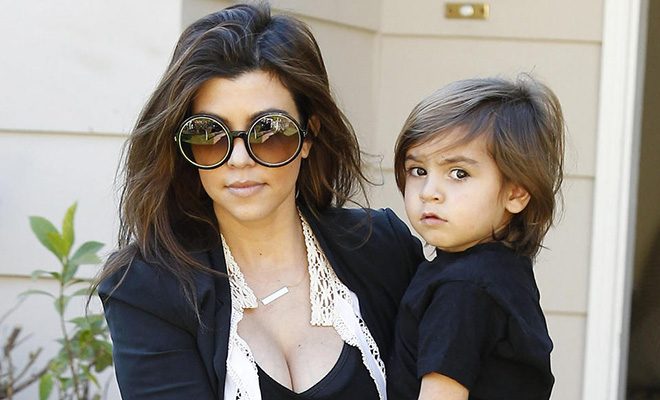 Now there's something we didn't see coming. With all eyes are Kim's post baby body and rumors swirling as to whether or not Lamar Odom has been cheating on Khloe, Kourtney Kardashian has unexpectedly taken the limelight.
TMZ is reporting that the reality star's son Mason, who she famously welcomed with boyfriend Scott Disick in 2009, may have been fathered by another man.
Holy sh*t!
Now, before I heard any more on the matter, something struck me as odd. Mason is 3, meaning it took this guy three years to realize he was possibly Kourtney's baby daddy. In all fairness, the man making the claim, Michael Girgenti — a male model — did come after Kourt before. Back in March, he went to In Touch Weekly with his claims.
But anyhow … the model is reportedly seeking joint custody of Mason, alleging that he and Kourtney had a tryst nine months before he was born.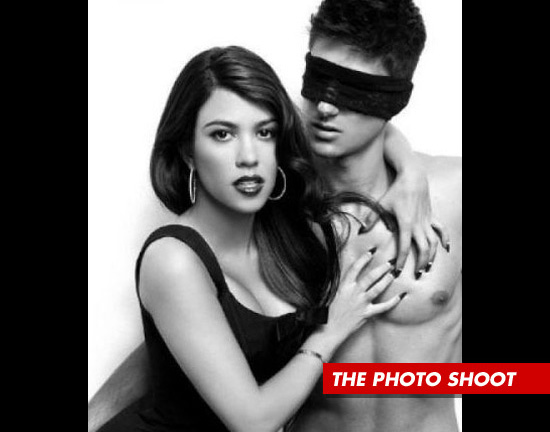 According to the legal documents he supposedly filed in court, Girgenti claims the pair hooked up after meeting at a photo shoot in 2008. They then had "unprotected vaginal sex" and nine months later … Mason was born.
Now I accidentally (I swear!) watched the "Keeping Up With the Kardashians" episode in which Kourtney finds out she's preggers. If I recall, her and Scott were on-again off-again at the time and Kourt claimed she was with child because she forgot to take her birth control once a day like a woman who doesn't want to get pregnant is supposed to. So… IDK.
Here's a comparison shot, just for the hell of it: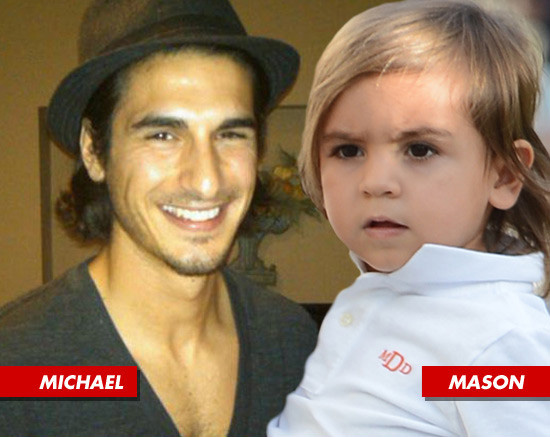 But alas, Kourtney's lawyers have dismissed the accusation as "preposterous and an outrageous lie." Her attorney Todd Wilson told TMZ:
"This individual has been selling false and fabricated stories to the tabloids for years about Kourtney Kardashian and her son, Mason.  Scott Disick is Mason's father.

"We have not seen the reported court filing, but we are informed that this individual has been seeking to get paid to publish his ridiculous pleading.  His claims are absurd and this is simply another shameful attempt to gain publicity and profit from fictional stories about my client."
Whatever the truth is, at least we get this great quote from Girgenti where he says, "I ejaculated inside [Kourtney's] vagina."
Priceless.
Be the first to receive breaking news alerts and more stories like this by subscribing to our mailing list.