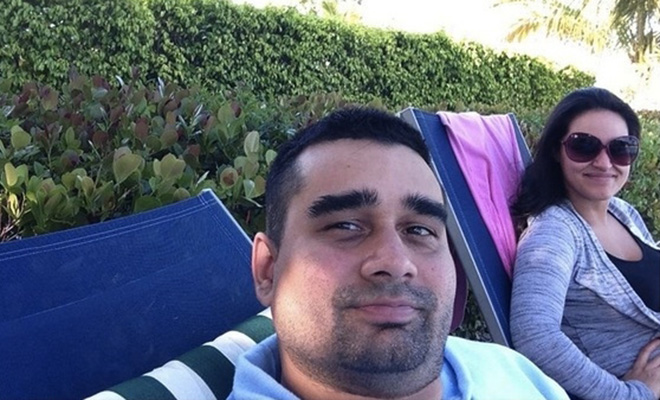 A South Miami man has turned himself in to police after he murdered his wife and then posted a gruesome photo of her body on Facebook.
31-year-old Derek Medina allegedly shot and killed his wife during an argument this morning and he confessed to the murder with a status update on Facebook:
"Im going to prison or death sentence for killing my wife love you guys miss you guys takecare Facebook people you will see me in the news my wife was punching me and I am not going to stand anymore with the abuse so I did what I did I hope u understand me"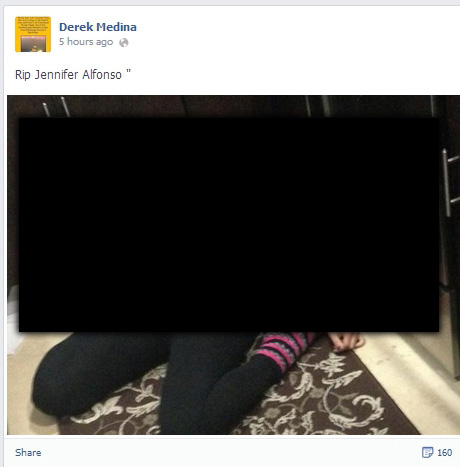 He then posted a photo [warning: extremely graphic!] on his wall just moments later showing a women believed to be his wife Jennifer Alfonso bent backwards against kitchen cabinets with her arms and face covered in blood. The image was captioned "Rip Jennifer Alfonso" and it remained on Facebook for several hours before it was deleted.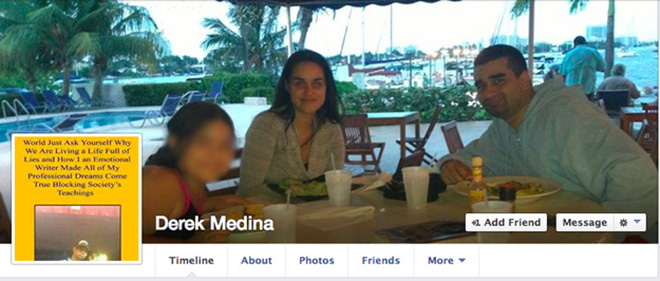 South Miami police said Medina showed up at the station to turn turned himself in, and when police went to the home they found Jennifer Alfonso dead, as well an unharmed 10-year-old at the scene, who police say was the woman's daughter.
Medina and Alfonso had reportedly been married for about a year.
Be the first to receive breaking news alerts and more stories like this by subscribing to our mailing list.