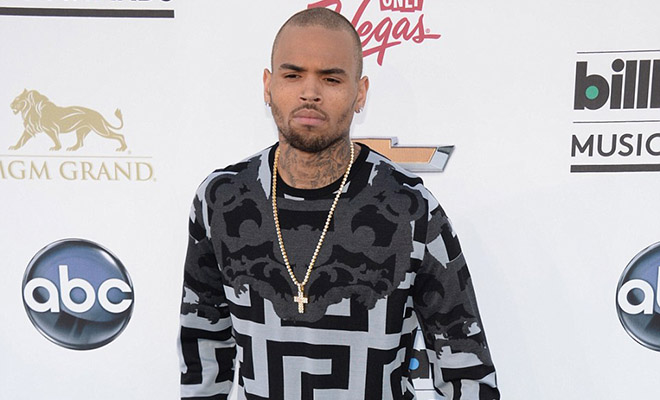 Depending on your feelings for Chris Brown, this could either be good news to you, or bad news, but the controversial singer says he's thinking about letting his upcoming album X be his "swan song," as they say.
Apparently, Breezy is tired of the media, and the world, for that matter, pushing him around and continuing to make him pay for a "mistake" he says he made when he was 18 years old.
On Tuesday, in a series of now deleted tweets, Brown alluded to the idea of him retiring from his music career after the release of his sixth album so that he won't be able to give the media the ingredients for all that "haterade" they've been sipping on over the years:
"Don't worry mainstream America.After this X album, it'll probably be my last album."

"Being famous is amazing when it's for ur music and talent. I'm tired of being famous for a mistake I made when i was 18. I'm cool & over it!"
If you've been on planet earth at any point in the past 4 years, you'd know that the "mistake" he's referring to is when he accidentally beat Rihanna to bloody hell the night before the Grammy Awards in February 2009.
Maybe if Chris Brown didn't act like such a douchey-douche-douche-prick at any given moment, or, you know, get into legal trouble, the media wouldn't have the fuel they need to feed their fire. And we all can just enjoy that great music he puts out, instead of feeling like a complete fool when you look around and notice that you're the only one jamming to "Fine China."
Just be a better person Chris, no need to retire!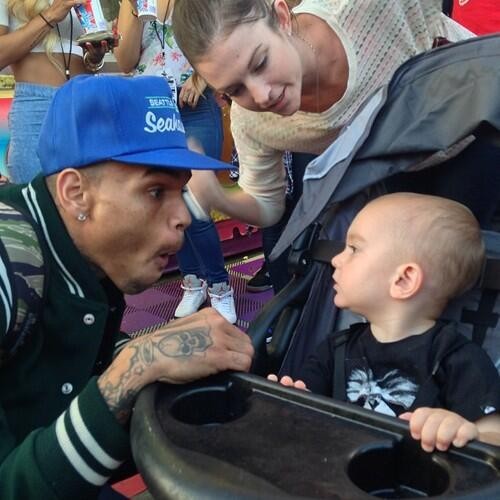 Chris did delete those tweets though, so maybe had a change of heart. And I wouldn't be surprised if this little guy he met Wednesday had something to do with it. Look at that face, how do you say no to that?
Be the first to receive breaking news alerts and more stories like this by subscribing to our mailing list.