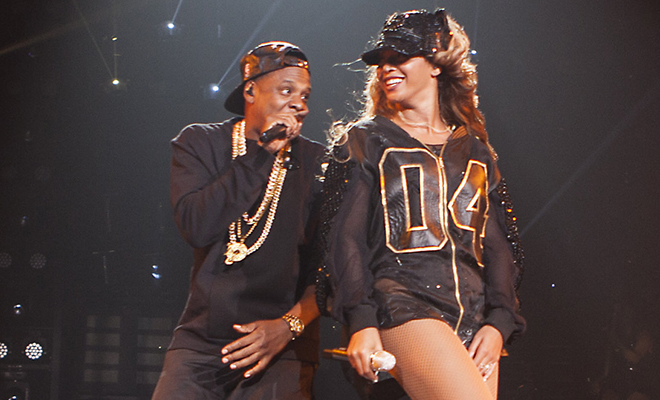 If someone told you Beyonce rode a bicycle from her home in Lower Manhattan all the way to Brooklyn (and over the bridge) to the Barclays Center ahead of her final "Mrs. Carter Show" concert in the NYC borough, would you believe them?
Well, she did it, and there's picture proof, so take that you non-believer, you.
Taking a page straight out of Dave Matthews' book, Beyonce commuted to the Barclays Center in Brooklyn by bicycle, and the singer shared a series of photos on Instagram of her ride from Lower Manhattan to Brooklyn, with images of the Brooklyn Bridge, the Barclays sign, and, of course, her bike.
Dave Mathews routinely goes on a bike ride before his shows, and he ended up stranded on the side of the road last month after he caught a flat tire. Luckily, a couple of fans were driving by and noticed him, and it just so happened that they were on the way to his concert, so they pulled over, helped him put his bike into a rack on their car and off they drove him to the show.
Fortunately for Beyonce, she most likely had a bodyguard or someone chaperoning her pre-show bike ride, because let's be serious here. Who's gonna let Beyonce just ride her bike across New York City with no supervision what-so-ever? No one, that's who.
Beyonce, of course, isn't the only member of the Carter family to opt for an environmentally-friendly form of transportation to a Barclays concert, as her equally famous husband Jay-Z rode the subway to his last concert in a series of nine shows that opened the new venue last October, and had a conversation with an adorable older woman who turned out to be a visual artist named Ellen Grossman.
Here Ms. Grossman is, still adorable, sharing her thoughts on Jay-Z's new album Magna Carta Holy Grail:
Be the first to receive breaking news alerts and more stories like this by subscribing to our mailing list.