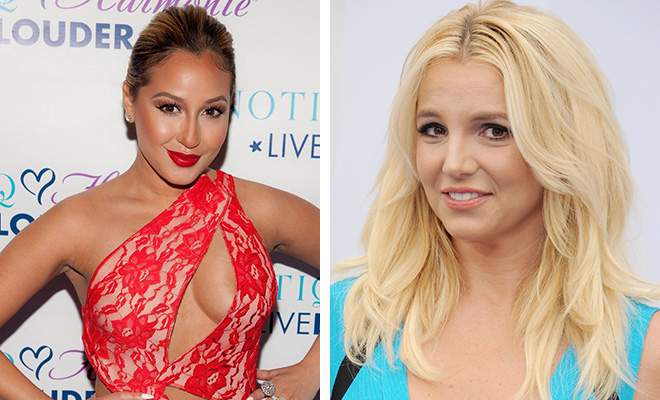 I'm assuming Adrienne Bailon no longer wants to work in the music industry given her mean-spirited rant about Britney Spears on Tuesday's episode of The Real.
When discussing troubled child stars, Adrienne christened Britney "the pop princess who had the ultimate meltdown." She went on to say that she "worked" with Britney on The X-Factor and that "she can't hold a conversation." She added, "They have someone who feeds her what she's supposed to say."
WATCH HERE:
You know what? Adrienne is tacky for divulging private details about a person on national television, especially when you know that person doesn't have the same prescription as most of us.
As for that loudmouth Loni Love, she said: "Miss Britney Spears took a dude that was already with a girl that had babies. And sometimes when you do that kind of stuff and take a dude, that's called karma."
She's referring to Kevin Federline, but she can shut the hell up all the same.
Mental illness has nothing to do with "karma." Why don't people know things? This is exactly why some people shouldn't learn phrases that they can't use in practice correctly.
Now if we want to talk about "karma," no wonder the girl they threw chicken legs at is doing better than Adrienne Bailon. Y'all leave The Legendary Ms. Britney Spears alone.
Be the first to receive breaking news alerts and more stories like this by subscribing to our mailing list.