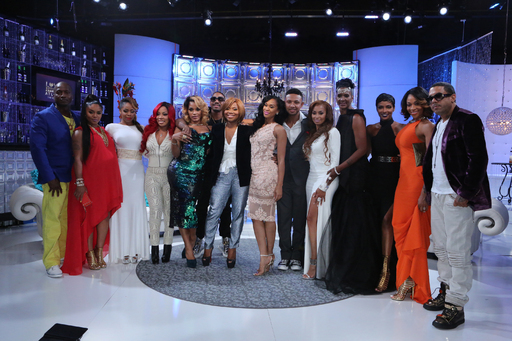 The first part of VH1's "Love & Hip Hop Atlanta" Season 2 Reunion Show show is set to premiere tonight at 8 p.m. and it is expected to be filled with just as much drama and shenanigans as the episodes that preceded it.
According to a VH1 press release, the cast will revisit the show's dramatic storylines and will also bring fans up to date on their lives since filming ended, and here's what you should expect tonight and next Monday night when you watch the LHHATL Season 2 reunion special!
Mimi and Joseline (Almost) Come to Blows?
VH1 released a preview clip over the weekend showing that Joseline Hernandez and Mimi Faust will have a heated argument and almost come to blows when Mona Scott-Young (the show's creator/producer and reunion host) asked Joseline for her opinion on Mimi's boob job.
"Considering the fact that it look like somebody sucked her ass out with a straw and she wants to look like Joseline Hernandez…." Joseline said before Mimi cut her off.
"Nobody wants to look like you, you f**kin prostitute!" Faust fired back, calling her a "trifling, disgusting, slut monkey."
Joseline responded with, "And guess what? I'm a slut monkey for your baby daddy bitch, and you hate it!" And with that, Stevie J, watching from the audience, stood up, to which Mimi replied, speaking to him directly, "Ain't nobody fighting for you, don't get it twisted … don't stand up like you did some great shit around here, sit down!"
In the midst of all that, Mimi threatened to slap Joseline and when Joseline stood up ready for the potential brawl, several security guards rushed to the stage before any fists were thrown. But Joseline was still able to take off her shoe and throw it at Mimi.
Stevie J Throws Money at Nikko?
Speaking of "throwing" … another blowout argument on the LHHATL Season 2 reunion special will apparently happen between Stevie J and Nikko, the guy Mimi was dating early on in the season.
Apparently, the two get into an verbal war of words, and Stevie J, being Stevie J, throws money at Nikko, which, as a man, is the ULTIMATE sign of disrespect.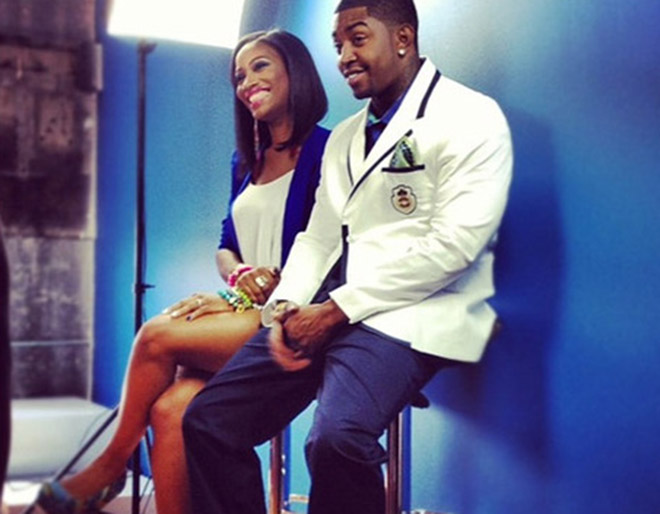 Erica Got Pregnant by an NBA Player?
This is probably the most "shocking" spoiler/rumor to emerge, but sources who attended the taping are saying that Scrappy's baby mama and off-and-on girlfriend/fiancee Erica Dixon GOT PREGNANT while cheating on him with a married NBA player.
Shay Johnson — Scrappy's infamous sidepiece — somewhat "confirmed" this during an interview with the Breakfast Club last month shortly after the taping, telling the morning show radio hosts that Scrappy told the audience that Erica had been "messing with a married man and got pregnant by him."
"That's what he said on the reunion," Shay said.
Erica and Scrappy were "Kicked Out" of the Reunion, and Fired from the Show?
A rumor cropped up after the reunion show was taped alleging that Erica and Scrappy were kicked out of the taping and were subsequently fired from the show for being too boring. Well, as it turns out, that was just a rumor and nothing of the sort happened at all.
While Erica and Scrappy did leave the taping of the reunion special a bit early, it wasn't because they were fired from the show. Apparently, something "serious" happened with their 8-year-old daughter Imani and they had to leave to see about her.
"There was a serious situation that happened actually with his child, so they had to leave," Shay explained to the Breakfast Club.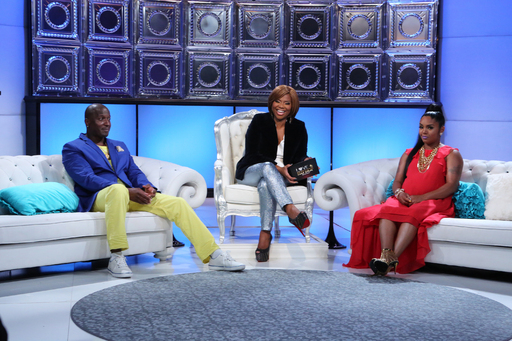 Rasheeda Serves Kirk Frost with Divorce Papers?
Season 2 of "Love & Hip Hop Atlanta" focused heavily on Rasheeda and Kirk Frost's marriage falling apart — while Rasheeda is PREGNANT with their child, mind you — but will she serve him with divorce papers on camera?
That's one rumor that emerged after the reunion special's taping, but we're hearing that it's just that: a rumor. Rasheeda HAS NOT officially served her estranged husband with any divorce papers, and she probably wouldn't do a thing like that on camera.
Or would she? You'll just have to watch the "Love & Hip Hop Atlanta" Season 2 Reunion special when it airs tonight and next Monday night to find out!
AND NOW, FOR THE PHOTOS & VIDEO CLIPS:
Be the first to receive breaking news alerts and more stories like this by subscribing to our mailing list.