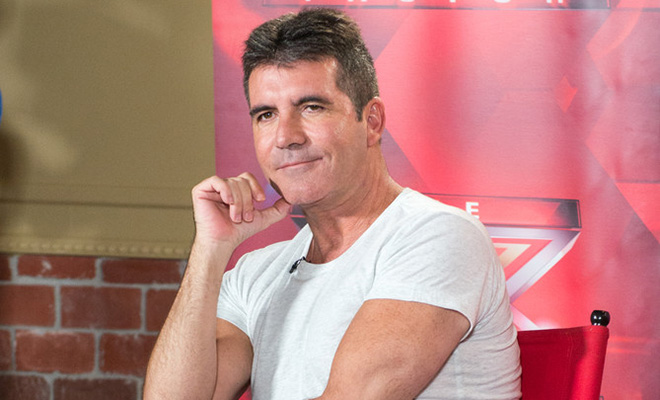 Bro code violation alert! We've always known that Simon Cowell was a bit of a sleaze but WOW!
On Wednesday, it was reported that the music mogul had an affair with his best friend's wife. But wait! that's not all, as the "American Idol" creator also got her pregnant. Yikes!
According to Us Weekly, Cowell is set to welcome his first child with New York socialite Lauren Silverman, who is estranged but still married to Andrew Silverman. Lauren is said to be about 10 weeks along.
"Lauren and Andrew have been unhappy in their marriage for some time, and their divorce has been in the works for a while," a source told the mag, in an effort to try and make sense of this situation. "As their marriage deteriorated, she and Simon became close."
The Mail Online claims that the two have been seeing each other for a year. If this timeline is correct, that would mean they were having an affair earlier this year, when Cowell was snapped with his then-fiancee Mezhgan Hussainy and the Silvermans on a yacht.
In fact, there are tons of pictures of the four lounging around and enjoying their millions.
Now that the story is out there, can we just move on? Yes it's a scandal but does anyone care to spend more than 10 minutes pondering who Simon Cowell is knocking up? Even if it is his best friend's (estranged) wife.
Be the first to receive breaking news alerts and more stories like this by subscribing to our mailing list.