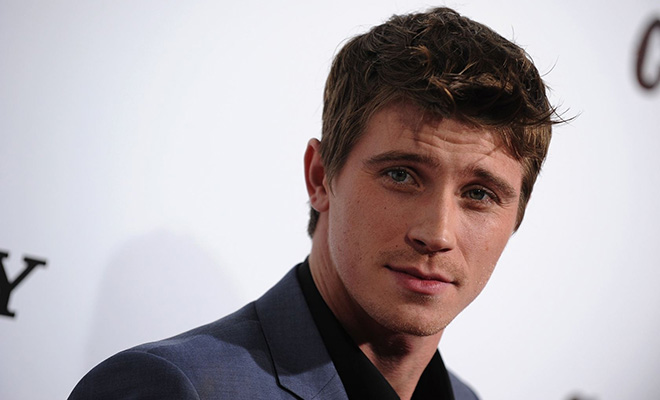 Garrett Hedlund apparently isn't too eager to wield a riding crop on-screen. The hunky "Tron" star has reportedly declined to take on the role of Christian Grey for the film version of the erotic phenomenon "Fifty Shades of Grey."
"Doing a possible trilogy was too big a commitment, and producers wouldn't let him do just one film," a source close to the actor allegedly told Us Weekly.
The sultry novel follows a 21-year-old virgin named Anastasia Steele, who interviews a gorgeous 27-year-old billionaire for her college's literary magazine only to find herself being pursued by him.
He eventually proposes that she become his sexual submissive, even presenting her with a contract of what they can and can't do in the bedroom. As it turns out, Christian is into BDSM and likes to spank, whip, and tie up his conquests.
Despite it's ridiculous premise and Anastasia's eye-rolling inner monologue about her inner-goddess, the series has sold a whopping 70 million copies.
Last year, the Telegraph reported that "Fifty Shades of Grey" is the best selling book of all time in the U.K. — a country that has produced some of the greatest literature that the world has to offer. That's both sad and fascinating at the same time.
In March 2012, Sony Pictures secured the film rights to the book for $5 million and the producing team behind "The Social Network," Michael De Luca and Dana Brunetti, to produce the flick.
In June 2013, Sam Taylor-Johnson (who helmed the acclaimed "Nowhere Boy") was announced as the film's director. It has been somewhat surprising that a smutty BDSM tale would warrant such a stellar behind the scenes team, but hey.
News that Hedlund was approached to star in the film means that the production team is looking to cast a recognizable face in the role as opposed to a complete unknown.
Furthermore, Hedlund's scene-stealing turn in "On the Road" has made him a respected young actor, proving that the filmmakers are seeking more than just a pretty face to take on the role of Christian Grey.
Be the first to receive breaking news alerts and more stories like this by subscribing to our mailing list.