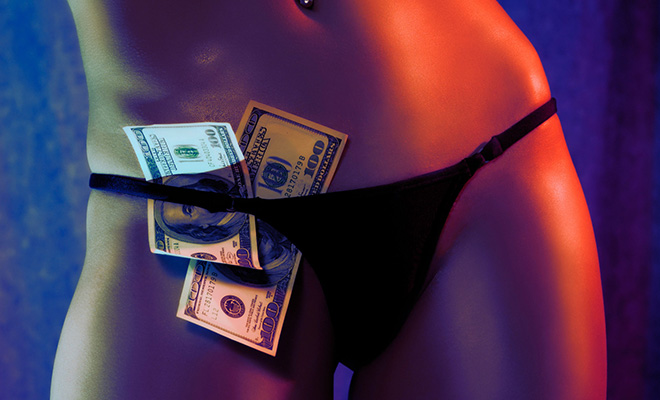 A Nebraska judge has ordered police to give back the $1 million they confiscated from an exotic dancer who was saving up the money to start her own nightclub so that she could get out of the stripping business.
According to ABC News, 33-year-old Tara Mishra, from Rancho Cucamonga, California had been putting away her earnings as a stripper for the past 15 years, ever since she started dancing, and she had given the money — over $1 million, all in $1 bills — to her friends to open up a nightclub in New Jersey.
In March 2012, Mishra's friends Rajesh and Marina Dheri, of Montville, N.J. were pulled over for speeding in Nebraska, and when cops found the money in the trunk of their car — in $10,000 bundles tied with hair bands and in plastic bags — they suspected it to be drug money and confiscated all the cash.
But since police didn't find any evidence of drug activity, and a K-9 analysis only turned up trace amounts of "illegal drugs" (probably cocaine) on the cash, a judge ruled that the money had to be returned to Mishra and her friends, with interest.
"The government failed to show a substantial connection between drugs and the money," U.S. District Judge Joseph Bataillon wrote in a statement. "The dog sniff is inconsequential. The court finds the Mishras' story is credible … Ms. Mishra did have control over the money and directed the Dheris to deliver the money to New Jersey for the purchase of the business."
Be the first to receive breaking news alerts and more stories like this by subscribing to our mailing list.