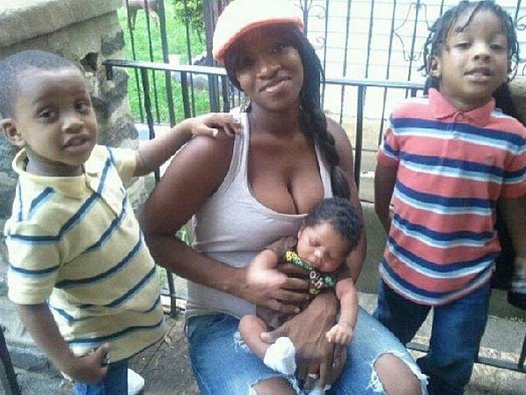 A 27-year-old mother from Philadelphia and her four young children were struck by a speeding car Tuesday night while they were attempting to cross the Roosevelt Boulevard highway.
Samara Banks and three of her sons died, and the fourth boy remains hospitalized and is said to be in stable condition, miraculously only suffering a few scrapes, bumps and bruises, but no broken bones. He is expected to make a full recovery.
Banks had just visited her aunt and was on her way back home at around 10:30 p.m. when the accident happened.
As Banks and her children were attempting to cross the boulevard, which has no crosswalk, almost immediately after they stepped off the grassy median, an oncoming silver Audi sedan driven by a 22-year-old man traveling at an extremely high rate of speed struck them, sending Banks flying about 200 feet as a result of the impact.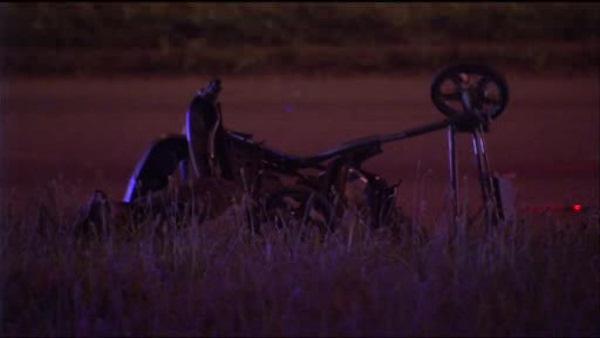 Flip-flops, jewelry and a twisted stroller were reportedly scattered about at the scene of the crash. Banks was pronounced dead at the scene, as was her 23-month-old son Saa'Sean. Her 9-month-old son Saa'mir died about 45 minutes later at Albert Einstein Medical Center, and her 4-year-old son Saa'deem died at 4:45 a.m. Saa'yon, who is 5 years old, was the only survivor.
One of Banks' aunts, Rose Williams, said her niece "was a beautiful person and she loved her kids. That's why they were all with her."
Samara Banks' friends and family gathered at her home Wednesday morning and fondly remembered the loving mother and her sons. They said Samara, who worked at a daycare center, was very involved with her boys and was so invested in their education that she was always reading to them, talking to them and having them go through flash cards.
"This was the house where everyone could come," if they had any problems, Nicole Holmes, a cousin, said outside Banks' home.
Samara's relatives said she knew how to keep her children well-behaved and entertained, and she would take them out to do all types of activities, like going to the library or the zoo, and she also watched television with them.
"We just found flash cards," said Holmes. "She would pick up and go in a minute," to take her children somewhere, her best friend Tyeisha Marshall said.
Nicole said Samara took her children everywhere with her, and always made them hold hands wherever they went. "That's why all of them got hit," she said.
As for the guy responsible for the accident, he and another man were arrested and are facing a number of charges, including third-degree murder and involuntary manslaughter, and they are both reportedly being held on $2.5 million bail. Police said they believed the men were drag racing.
Khusen Akhmedov, 23, of Lancaster, and Ahmen Holloman, 30, of Philadelphia, were arrested Wednesday night. Investigators believe they may have been drag racing. The pair also faces charges of homicide by vehicle, recklessly endangering another person, aggravated assault, simple assault and aggravated assault by vehicle stemming from the crash Tuesday night.
[Photos: ABC6]
Be the first to receive breaking news alerts and more stories like this by subscribing to our mailing list.