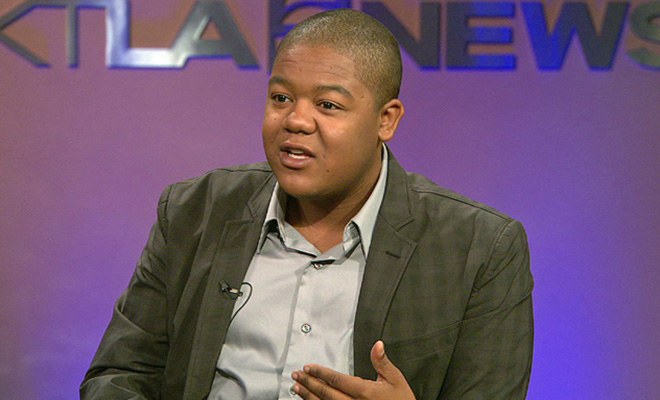 Actor Kyle Massey appreciates your thoughts, prayers and concerns about his health, but he wants the world to know that he is NOT terminally ill.
Out of nowhere, a rumor popped up on Twitter Saturday night claiming that the former "That's So Raven Star" was dying from cancer, and though Massey has no idea where the false report started or where it came from, he has released a statement through his rep confirming that he is not sick.
"We are not sure where this rumor started, but we would like to put a stop to it immediately," his rep told JustJared.com. "This is a very serious disease and he's upset that someone would make light of such a serious subject. He has been affected personally from the disease as he has had family members who have passed away from cancer."
Cory Monteith has passed. Kyle Massey has cancer. Casey Anthony is pregnant. Zimmerman is free. I am 101% done pic.twitter.com/H6n3ymqC5G

— ? RIP TALIA, ILY? (@pumpkinarry) July 14, 2013
The cancer hoax went viral on Twitter, and at one point, it was even a worldwide trending topic. At the time, the "Dancing with the Stars" alum says he was climbing Mt. Kilimanjaro with Ray Lewis to help raise money for charity.
"Basically I woke up to just a slew of text messages, calls, voicemails and tweets," Massey said in an interview on the KTLA Morning News. "Everyone's just telling me that there's this rumor going around that I'm dying of cancer… and that I decided to tell the world because I'm on my way out or something."

"You can't just make stuff up like that about people," Massey said. "It's more than just, you know, he's kissing this girl. This is serious."

He said his family was "furious" over the rumors, which genuinely worried people close to him. "I've had family members pass away of cancer," Massey said. "I lost two uncles to cancer, my granddad has cancer now."

The fake news item surfaced at the same time as news of the acquittal of George Zimmerman and the death of "Glee" star Cory Monteith. "The reason it was so believable is because it was sandwiched between the truth," he said. "The 'Glee' star did pass away, Zimmerman was found innocent."

Massey said he appreciates all the support and love from his friends and fans, but that he's doing just fine. He said that he's been working out, and actually lost weight recently preparing for the Mt. Kilimanjaro climb. He's getting ready to start filming a new movie in Chicago in a few weeks.

"You have to really be careful with what you see and read because you can't believe it all," he said.
Be the first to receive breaking news alerts and more stories like this by subscribing to our mailing list.