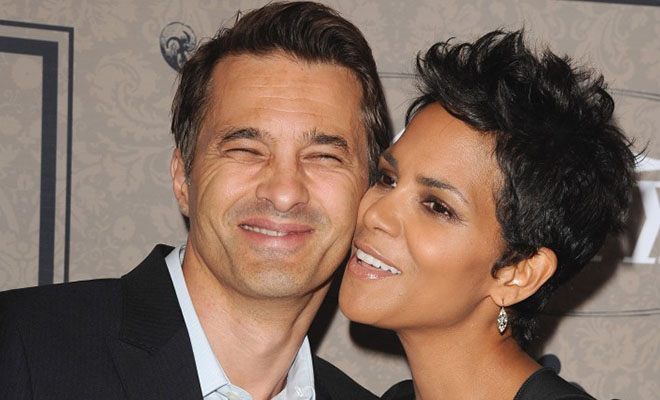 It appears that Halle Berry will be marrying her fiance and the father of the second child she's expecting this weekend. The two have been engaged since March 2012.
A rep for the Oscar actress would not confirm the wedding, but did say:
"We can confirm that Halle Berry and Olivier Martinez are expecting a child. We will not be commenting on or confirming any additional details."
So yeah, they're probably getting married this weekend. Congratulations and good luck to the couple. I say good luck, because well, it isn't like we don't know Halle Berry's marriages tend not to go so well.
In any event, Halle, isn't it time for you to sign up for a great HBO or Showtime drama, dramedy, or comedy? I say that  because while you remain a favorite in my heart, the same can't be said of your recent box office performances. Yes, it's a cold world, which is why you should call the premium cable channels. You know, after the wedding.
Be the first to receive breaking news alerts and more stories like this by subscribing to our mailing list.