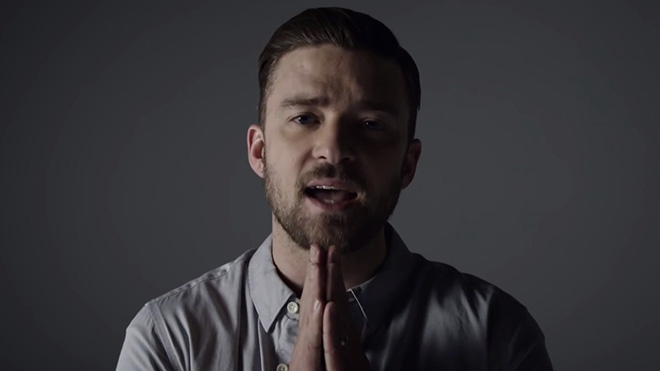 Because Justin Timberlake isn't going to let Robin Thicke be the only one running around here with a nudie video, he decided to throw in some boobage in his new video for "Tunnel Vision," the latest single from his '20/20 Experience' album.
YouTube originally banned the video but ABC News reported that the Google-owned website lifted its ban just hours later.
The seven-minute video, released last Wednesday (Jul 3) features a number of topless woman dancing gracefully, while Timberlake, fully-clothed, sings the hook in various montages.
Hours after its debut, the video was yanked from YouTube for violating the site's explicit content policy, but was later reinstated with a warning requiring users to sign in and verify that they were at least 18 years old.
Google doesn't usually allow nudity in its videos, but a spokesperson for the company told ABC News that JT's video is a particular exception, because, you know … he's JT.
"While our Guidelines generally prohibit nudity, we make exceptions when it is presented in an educational, documentary or artistic context, and take care to add appropriate warnings and age-restrictions," a Google spokesperson told ABC News last Friday.
According to YouTube's guidelines, "Most nudity is not allowed, particularly if it is in a sexual context. Generally if a video is intended to be sexually provocative, it is less likely to be acceptable for YouTube."
Robin Thicke's "Blurred Lines" was pulled off YouTube back in March because of female nudity, but remained on its sister site Vevo with an "explicit" tag, while Timberlake's video remains on BOTH websites. Hmm… smells a bit like favoritism, no?
[Source]
Be the first to receive breaking news alerts and more stories like this by subscribing to our mailing list.