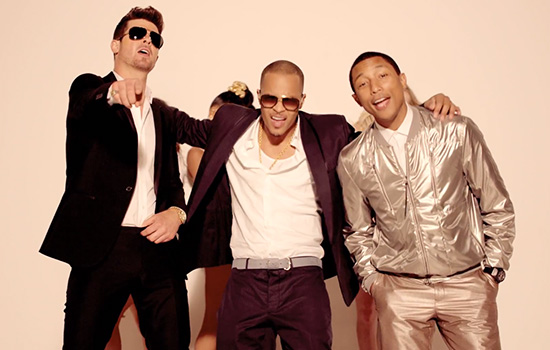 Robin Thicke teams up with T.I., Pharrell Williams and a slew of topless women for the uncut version of his "Blurred Lines" music video.
The clip was originally posted on YouTube last week, but has since been removed, since YouTube doesn't allow nudity, no matter how tasteful, on its website. Thankfully, the video is also hosted on Vevo, which does allow nudity!
"Blurred Lines" comes from the R&B crooner's next as-yet-untitled album, due out later this year. Thicke said in a recent interview that he asked his wife Paula Patton's permission to shoot with nude models in the video, and obviously she approved.
Watch the unrated (NSFW, obviously) version here:
Published