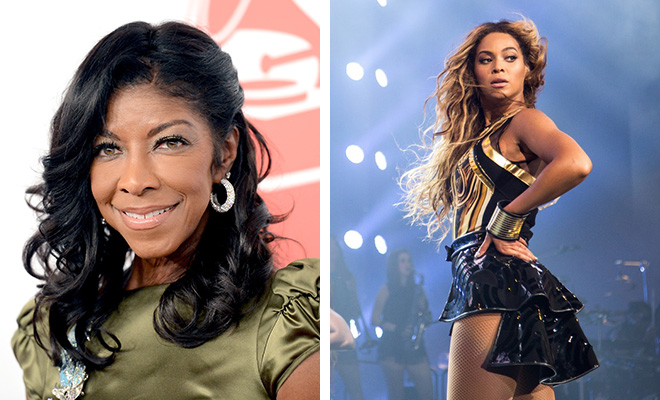 In what's sure to rile up quite a few people, Natalie Cole says she thinks Beyoncé is the apparent heir to Madonna. If you listen very, very closely, you can hear the boos and hisses of people born before the 1980s. Those born in the 1980s are just sucking their teeth because they know better.
Natalie Cole explained to NBC's theGrio:
"I think that it's going to be interesting to see where Beyoncé's career goes," Cole said. "Because now I would say, she is the new Madonna. Girls want to look like her; they want to dress like her… I think that she could be a great influence. She's a nice girl, definitely not a "diva" in the sense of what we like to use as that definition."
Meanwhile, Natalie gave a little love to Kelly Rowland for stepping out of Beyoncé's shadow.
"I like Kelly Rowland, I think that she's great. It's hard to come out of the group of Destiny's Child and still kick some butt. It's hard to be in the shadow of a Beyoncé. I think Kelly is a classy girl… I think she's done a really great job."
Check out the clip below:
Be the first to receive breaking news alerts and more stories like this by subscribing to our mailing list.