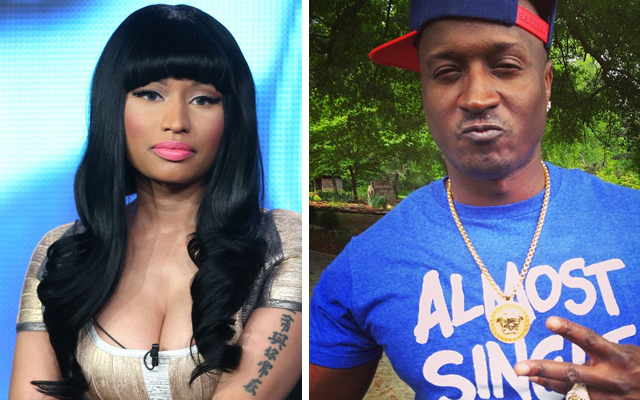 Don't ever let them tell you that Nicki Minaj doesn't have the back of other women in hip hop, because Nicki went to the mat for Rasheeda after she witnessed Kirk acting like a jackass toward her on national TV.
We already knew that Nicki was a "Love & Hip Hop Atlanta" fan after her verse in Nelly's "Get Like Me" borrowed liberally from Lil' Scrappy's "unique" iz-naye vocabulary, but who knew she was checking for Rasheeda like that?
Fed up with what she saw as cowardly behavior on Kirk's part, Nicki ripped Kirk three new assholes on Twitter.
Damn my nigga, after 15 yrs u wld embarrass the mother of your child while she's pregnant on nat'l tv like that? cornballs on deck

— QUEEN (@NICKIMINAJ) July 2, 2013
If you're trying to convince someone you're not gay that's the wrong way to go about it. Your wife is pregnant. U do that on nat'l tv? GTFOH

— QUEEN (@NICKIMINAJ) July 2, 2013
having problems is one thing, broadcasting it on a tv show for some air time is another. that woman stayed by your side. how dare u?

— QUEEN (@NICKIMINAJ) July 2, 2013
So far, Rasheeda hasn't acknowledged Nicki's tweets but maybe she sent ol' girl a DM saying "Preciate it, boo."
Kirk too has stayed quiet, though he's probably doing so because he doesn't want Weezy or Birdman to get all up in dat ass for messing with Young Money's leading lady.
Be the first to receive breaking news alerts and more stories like this by subscribing to our mailing list.