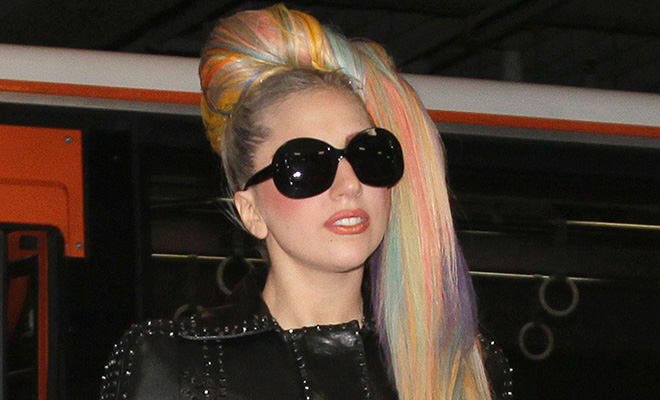 For all that nonsense Lady Gaga spoke about money being immaterial to her life, she certainly knows how to make the most of the fruits of her labor now. I just moved to NYC and while I like my lil' shoebox just fine, I certainly have even more reason to aspire for more now.
Gaga has moved into an apartment worth many people's lives. Like, I'm sitting here wondering whether or not to toss myself into a meat dress and shimmy on somebody's stage.
Okay, not really, but I was a wee bit tempted.
More from Life & Style:
The singer is renting a penthouse apartment in NYC's 40 Central Park South building. She moved into the sprawling 1,985-square-foot duplex about a month ago.

The luxurious apartment comes with a hefty price tag. Sources tell Life & Style that the pop star pays approximately $22,000 a month in rent — a far cry away from her old apartment on the Lower East Side, which went for about $1,100 a month when she lived there before becoming famous.

The singer admitted in 2011, "It's honestly true that money means nothing to me. The only big things I've purchased are my dad's heart valve and a Rolls-Royce for my parents, for their anniversary."

Well, her outlook has certainly changed!

This plush pad comes equipped with two enormous bedrooms, a granite chef's kitchen, a wood-burning fireplace, a large marble bathroom and a beautiful view over Central Park.
Be the first to receive breaking news alerts and more stories like this by subscribing to our mailing list.