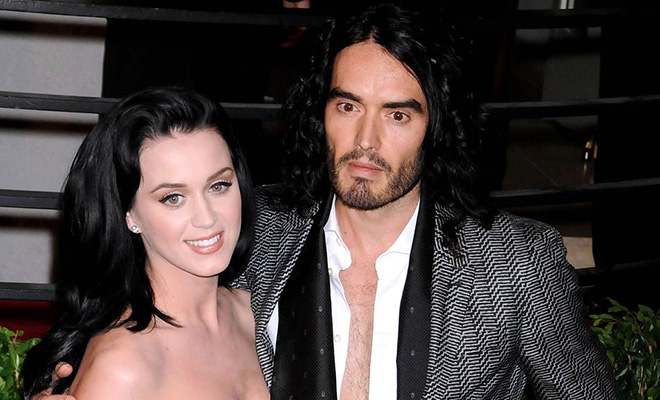 Katy Perry is a gorgeous millionaire sex symbol and pop culture superstar. And yet, she gets dumped the same way your ass does. In her first ever Vogue cover story, Katy admits that her ex-husband, comedian Russell Brand, dumped her via text message. Boo, hiss. Boo, hiss, boo.
Katy said, "He's a very smart man, a magical man and I was in love with him when I married him. Let's just say I haven't heard from him since he texted me saying he was divorcing me December 31, 2011."
Listen, that is not how you end a relationship, much less a marriage. Russell has to go into the sucker movers hall of fame alongside Kordell Stewart and that bastard that killed Bambi's mama.
However, Russell does get two cool points for making the Morning Joe crew looked like the uninformed jackasses they prove themselves to be sometimes.
While promoting his upcoming comedy world tour, the folks hired to run that MSNBC morning show were even more terrible than they usually are on the program. They underestimated Russell's intelligence, but he oh so subtly clowned the hell out of them.
See below:
Granted, he still isn't worth a damn for divorcing his wife via text message, but this is great.
Be the first to receive breaking news alerts and more stories like this by subscribing to our mailing list.