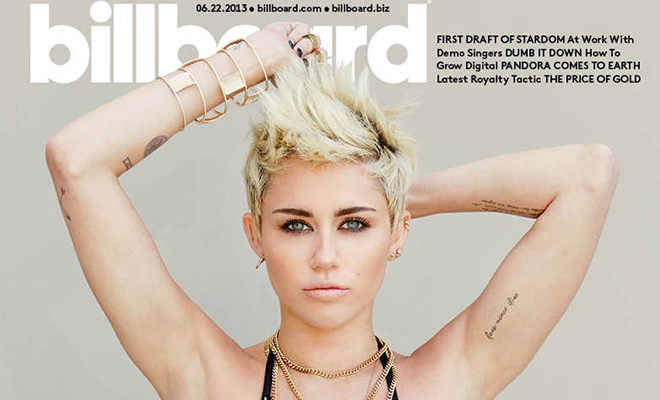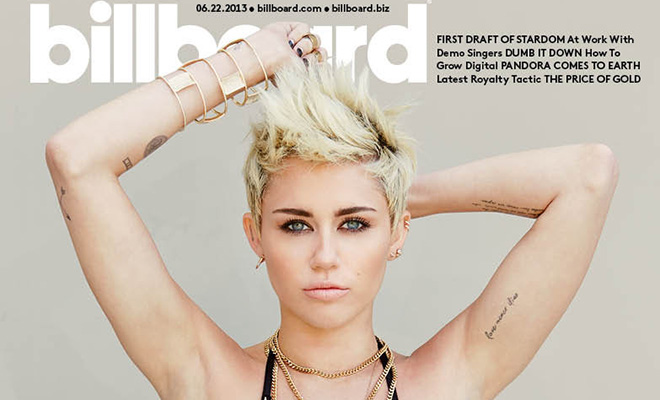 In her Billboard cover story, appropriately titled "Miley 2.0," Miley Cyrus claims that there were numerous people in the music industry who wanted to mold her into "the white Nicki Minaj."
Bless anyone's heart for thinking that could ever happen. The only pop star who can get away with sort of rapping right now is Ke$ha. I suppose a few of y'all would like to suggest Iggy Azalea fill that role, but I'd rather y'all not.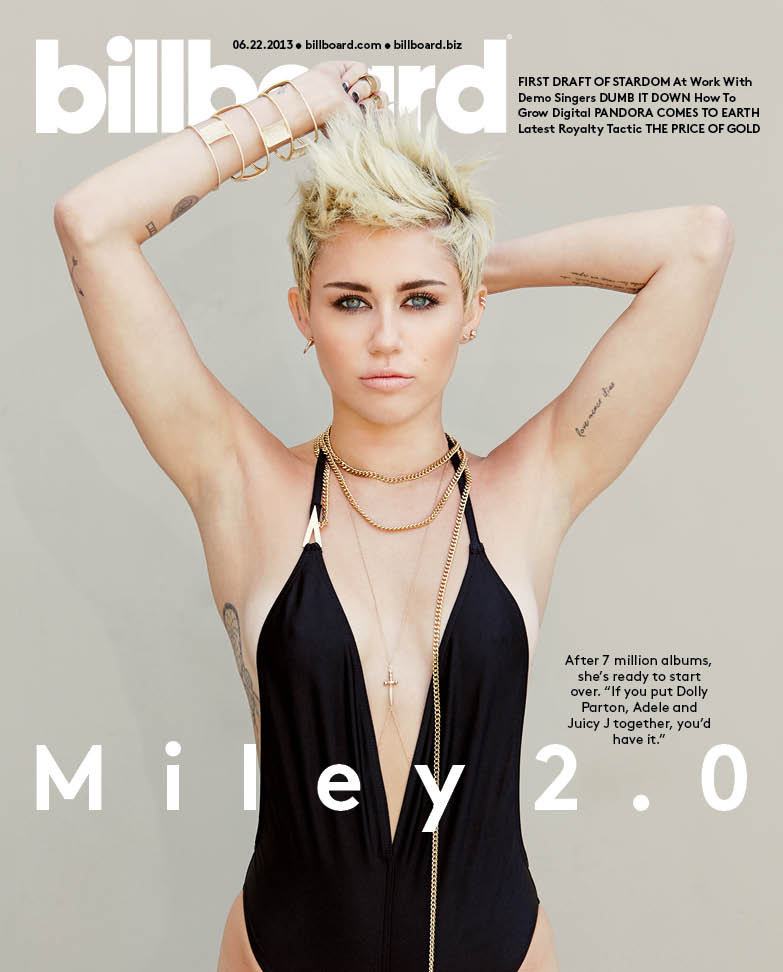 Anyhow, here's a few excerpts on where Miley's going musically and why she's not necessarily going too left with her audience about going Black in sound.
On her new music:
Cyrus is quick to point out that, having left one bandwagon, she's not about to jump on another. "I've always wanted country-rock influences, but now I'm moving over to a more urban side," she says. "It's not a hip-hop album, though-it's a pop album. I'm not coming in trying to rap. It's more like, 'I don't see any girls out there doing what Miguel and Frank Ocean are doing.'" Cyrus pauses, giggling. "We've been calling it 'count-step,' because it's like country, dubstep and a little trap," she says. "I love the Lumineers, but I also love French Montana, Juicy J, Wiz Khalifa and Dolly Parton. If you could put Dolly, some Adele and Juicy J together, you'd have that weird balance."
On not going completely "urban":
"A lot of people wanted to try to make me the white Nicki Minaj," Cyrus says. "That's not what I'm trying to do. I love 'hood' music, but my talent is as a singer." To that end, Edge is particularly excited about "Wrecking Ball"-a defiant power ballad produced by Dr. Luke with a thrilling vocal performance. "We were inspired by One­Republic, and the way Timbaland used to do those big ballads," Cyrus says. Edge adds: "When Miley came to us she had really good songs already, including 'Wrecking Ball,' which blew us away. It could be a career song for her."
On what she hopes to accomplish with her forthcoming album:
"I want my record to be the biggest record in the world, and I've given everything to get here, even down to friends and family and relationships-I've just put this music first. That's been kind of a trip: It's not like I'm losing who I am-I actually found out more about who I am by making this music. I'm going on a journey, and that's more than a lot of 20-year-olds can say. And I'm still going to change so much. Because I'm not the same person I was six months ago-I'm not even the same person I was two weeks ago."
I'm confused. What Miguel and Frank Ocean are doing have nothing to do with trap music or country or dub-step. However, I'd love to hear a Dolly Parton track featuring Juicy J. Show me what you got, Miley … though you needn't twerk it. Nah, boo.
Be the first to receive breaking news alerts and more stories like this by subscribing to our mailing list.