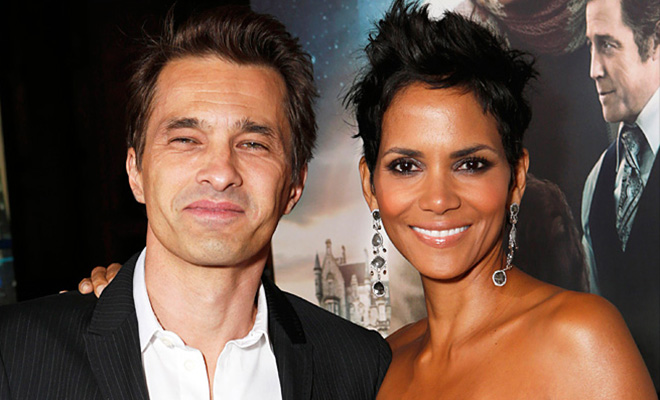 Two months after Halle Berry announced that she was expecting her second child with her fiancé Olivier Martinez and rumors swirled that it was a boy, Martinez confirmed that they are indeed having a baby boy.
"My son will be an American, but I remain French," Martinez told People Magazine in Paris today.
Martinez was answering questions about how celebrity differs in France compared to America.
"I'm French — it's less important," Martinez explained. "Meaning, I remain a Frenchman in America, but I adapt to American culture. I feel good there — but I'm still a foreigner."
Berry and Martinez are expected to welcome their son in the fall. This will be the first child for Martinez and the second for Berry, who has a five-year-old daughter, Nahla, with model, Gabriel Aubry. (FYI: Olivier Martinez and Gabriel Aubry really don't like each other.)