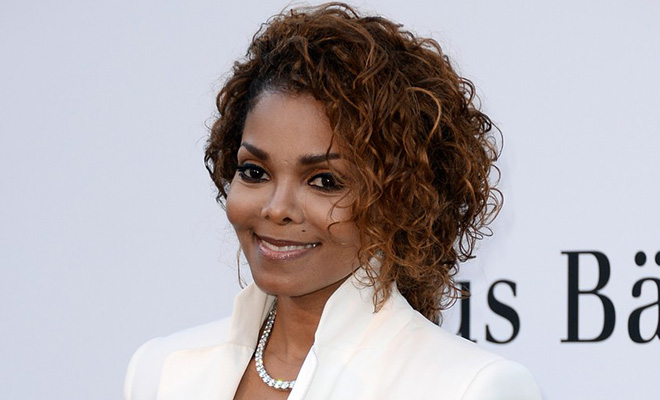 Whether or not Janet Jackson is technically a billionaire is moot point. Regardless of whether or not she's swimming in an ocean of money or a really, really big sea, point is the pop icon is loaded. If anyone knows this, it's her brothers who have apparently turned to the Bank of Damita Jo to cover their cost of living and tricking now that their former source of income, The Bank of Michael Jackson, has come under new management.
The National Enquirer says that Janet is fed up with footing the bill for her brothers — including the costs of their foreclosures, tax liens, and back child support. She may have married a billionaire and has her own fortune, but that's her money, not theirs.
The tabloid claims:
"Janet has been very generous whenever one of her family came to her for a handout," a source told The ENQUIRER.

"But it seemed like the money she gave them was never enough, and it was only a matter of time be­fore Janet felt like she was being taken advantage of. Eventually, Janet had to change her phone number so that her mom, Katherine, was the only family member with direct ac­cess to her. But now Janet's brothers try to get to her through their mom!"

The "What Have You Done For Me Lately" singer revealed in Feb­ruary that she had secretly married Middle East business tycoon Wissam Al Mana, who's nine years her junior.

"He wants Janet to cut off her family and he supports her deci­sion one hundred percent," says the insider. Of Janet's siblings, her five brothers – Jackie, 62, Tito, 59, Jermaine, 58, Marlon, 56, and Randy, 51 – are the most demanding, a source says.

"They've asked Ja­net to help them with everything from late child-support payments to home foreclosures and tax liens," the source said. "But now she's drawn a line and let them know enough is enough."

Meanwhile, 83-year-old clan matriarch Katherine stands to hit the jackpot if she wins a $40 billion wrongful death suit against concert promoter AEG Live. She claims the company failed to properly investigate and supervise the doctor hired to care for Michael in connection with the singer's ill-fated "This Is It" come­back tour.

"If Katherine collects just a small portion of that claim against AEG, there's no doubt her sons will be lined up at her doorstep with their hands out," the source says. "But the good news is a windfall for Kath­erine will take some of the pressure off of Janet!"
I can kind of see this being true if for no other reason y'all know damn well none of our mamas, aunties and gay uncles went to see the MJ-less Jackson 5 on tour. I could also easily see Jermaine asking his mama to forward an email to Janet that says, "Hey, baby sis. Let me hold $57,000." But not, Tito, though. In my mind, he manages his money much better than the others. Same for Jackie, who probably has a sugar mama.
Be the first to receive breaking news alerts and more stories like this by subscribing to our mailing list.