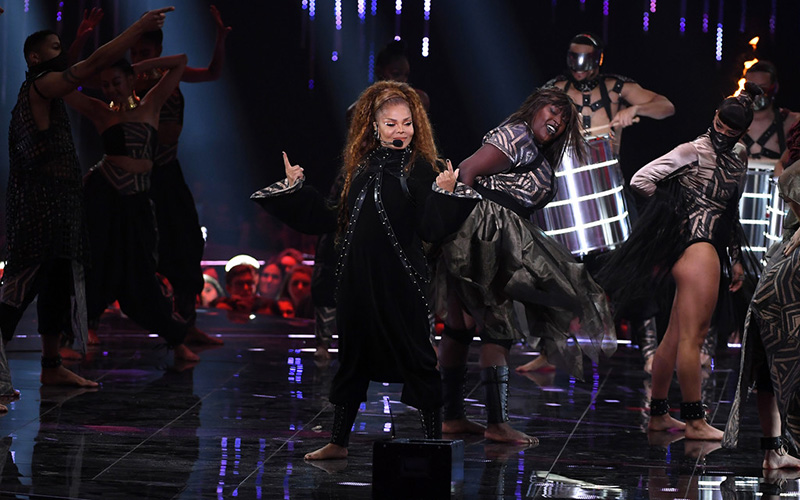 Janet Jackson took the stage Sunday night (Nov. 4) at the 2018 MTV Europe Music Awards and performed a three-song medley of hits.
While the majority of Jackson's medley focused on her latest single "Made for Now," the high energy performance also featured snippets of her classic "Rhythm Nation" and her 2001 hit "All For You."
Watch below:
In addition to her mini-concert at the Bilboa, Spain awards show, Jackson also gave an empowering acceptance speech for the Global Icon Award that touched on women's rights, gender inequality and a plea to help those in need.
To be called an icon is a tremendous honor but one that comes with tremendous responsibility. Tonight I feel moved to speak for women whose voices have been stifled," Jackson said. "I am one of those women. Women who have been gagged, both literally and emotionally. Women who have been abused. Women who have been intimidated. Women who have lived in fear. I stand with you. You are my sisters."
The singer continued: "Tonight, I carry the hope that a new world is emerging. A world in which caring people, male as well as female, will no longer tolerate gender inequality. Women, our voices will be heard."
Be the first to receive breaking news alerts and more stories like this by subscribing to our mailing list.