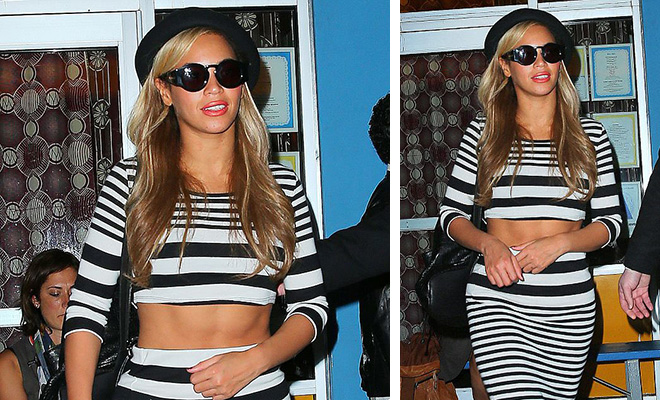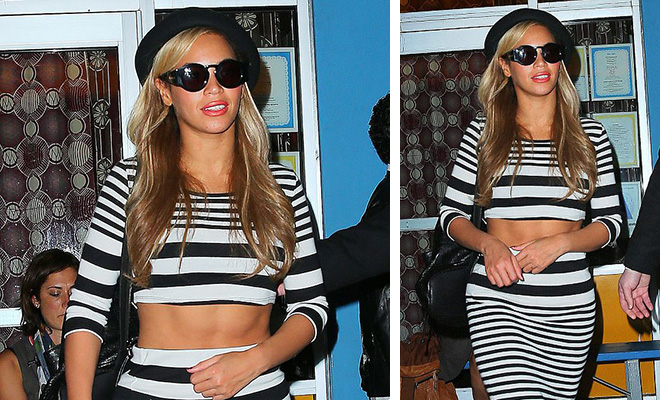 I found it funny how TMZ wrote a piece about this photo the other day saying, "Okay, we get it … you're not pregnant!" As if they didn't sit around like other media outlets and profit off the speculation about Beyoncé's womb. If everyone else can have their fun, let Bey have hers.
At this point, Beyoncé is just f**king with us with respect to rumors that she's carrying baby number two. There was the shot of her holding wine. The one of her eating sushi. Now she's out here sharing the top of her stomach. So for the love of God, are y'all convinced that she's not pregnant?
Then again, I'd rather entertain this rumor, instead of the one about her paying some foreign woman to carry the baby she plans to sacrifice to the Illuminati in order to cover the cost of Satan's first class flight from hell.
Photos: Daily Mail (via Splash News)
Be the first to receive breaking news alerts and more stories like this by subscribing to our mailing list.