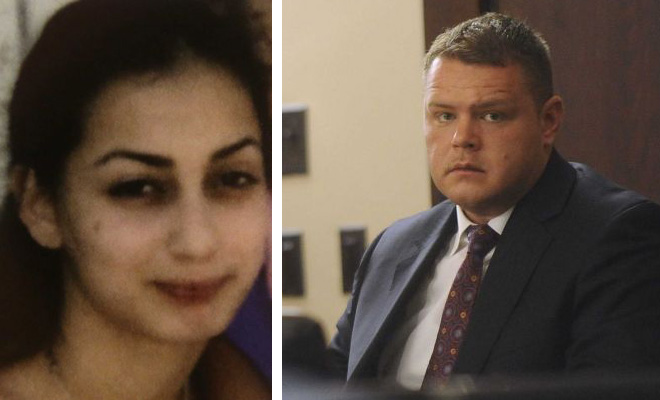 A man who shot and killed an escort because she refused to have sex with him was found "not guilty" of murder charges Wednesday by a jury in Bexar County, Texas.
According to the San Antonio Express-News, Ezekiel Gilbert shot 21-year-old Lenora Ivie Fargo in the neck in 2009 on Christmas Eve after she denied his requests for sex, and wouldn't return the $150 he had paid her. Frago was critically injured and died several months later.
Gilbert testified in court this week that he had found Frago's escort ad on Craigslist and was under the impression that sex was included in her $150 fee. He said that instead of having sex with him, Frago "walked around his apartment" and left after 20 minutes, saying she had to give the money to her driver, who he believed to be Frago's pimp and "partner" in the theft.
During closing arguments Tuesday, Gilbert's defense team conceded the shooting did occur but said the intent wasn't to kill. Gilbert's actions were justified, they argued, because he was trying to retrieve stolen property: the $150 he paid Frago. It became theft when she refused to have sex with him or give the money back, they said.

The Texas law that allows people to use deadly force to recover property during a nighttime theft was put in place for "law-abiding" citizens, prosecutors countered. It's not intended for someone trying to force another person into an illegal act such as prostitution, they argued.
After he was acquitted, the 30-year-ol hugged his defense attorney, and also thanked God, his lawyers and the jury for being able to "see what wasn't the truth" and for giving him a "second chance."
"I sincerely regret the loss of the life of Ms. Frago," Gilbert said Wednesday. "I've been in a mental prison the past four years of my life. I have nightmares. If I see guns on TV where people are getting killed, I change the channel."
Had he been convicted, the San Antonio Express-News reported, Gilbert could have faced up to life in prison.
Be the first to receive breaking news alerts and more stories like this by subscribing to our mailing list.