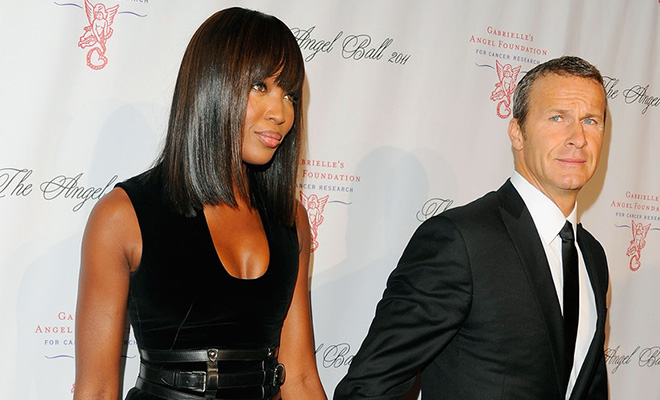 Supposedly, Naomi Campbell remains pissed about her breakup with longtime billionaire boyfriend Vladislav Doronin and still wants to crack the skull of his new rumored boo thang, Luo Zilin, also know as that girl from Nay Nay's Oxygen reality show.
Vlad and Naomi have been broken up for over a month now, but Naomi has been accused of going out of her way to ruin Luo's would be modeling career. Someone on Naomi's side, though, says she is too busy working to be worried about those looking for work. Well, someone who used to be searching for a gig. I can't imagine a girl dating a billionaire who is known for tricking rushing to go on an audition.
The source explained, "They broke up because there were too many ups and downs, and you can only deal with that for so long. Vlad wishes Naomi well. He just wants to move on with his life, but she won't let him."

The source said Vlad was surprised to see paparazzi shots of himself with Luo at his secluded villa in Ibiza, adding, "Only a few people know the location of that villa. It's hard to find, and he suspects she told the paparazzi."

But a source close to the British beauty, whose career is back on top thanks to the success of "The Face" in the US, said, "She is totally focused on 'The Face.' She's in London working around the clock on the British version of the show. This isn't easy for Naomi. This relationship seems almost designed to hurt her. She is trying hard to keep a brave face and not to think about it.

"Naomi isn't trying to destroy Luo's career, Luo's agents wanted to get rid of her," the source continued. "And there's no way Naomi would have known they were in Ibiza."
Be the first to receive breaking news alerts and more stories like this by subscribing to our mailing list.