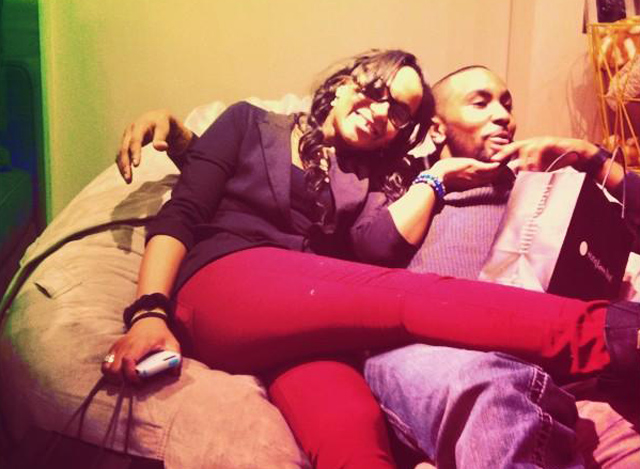 The life and times of Bobbi Kristina after her mother's unexpected death have been bordering on Lindsay Lohan/Amanda Bynes territory.
Amazingly, things have been relatively quiet for the most part. That is until news broke that Bobbi Kristina and her brother/boyfriend Nick Gordon were evicted from their apartment in Atlanta for repeated noise violations, TMZ reports.
The neighbors who received the note were Joshua Moore and his wife. Apparently, they filed more than 10 noise complaints against Bobbi K. and Nick while they lived there. Bobbi Kristina didn't take too kindly to their butting in, so she left the couple a "friendly" note that left the neighbors feeling all warm and fuzzy inside.
"Thanks

You are sh*t at the bottom of our shoe.

Thank You for making a hard year harder.

You are a miserable couple and always will be.

You were honored to have us living above you and you couldn't stand such a young beautiful couple far more successful than you ever will be.

I pray your misery doesn't rub off on your innocent little baby."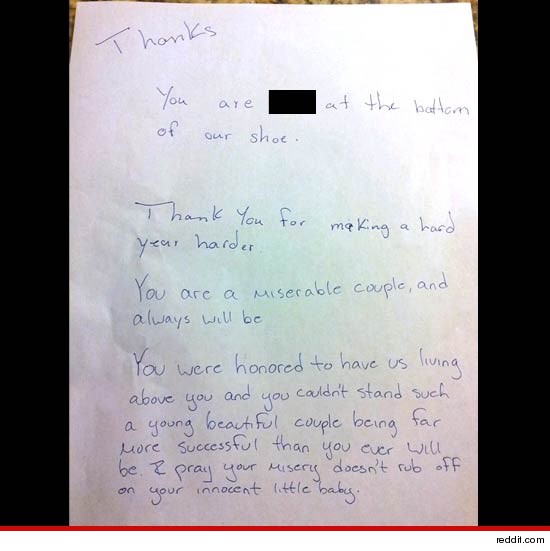 OK, so I lied. But hell, so did Bobbi Kristina. "Beautiful couple" and "successful" are two descriptions that do not accurately reflect her strange relationship with Nick Gordon.
While her late mother Whitney was undeniably beautiful, Bobbi seems to have inherited the worst features of her father's goofy looking face. Ol' girl looks like a young Bobby Brown with a lacefront and a Forever 21 wardrobe.
As for Nick, that bamma is a brown-skinned Bert without the wit and biting humor of that famous yellow muppet.
Be the first to receive breaking news alerts and more stories like this by subscribing to our mailing list.