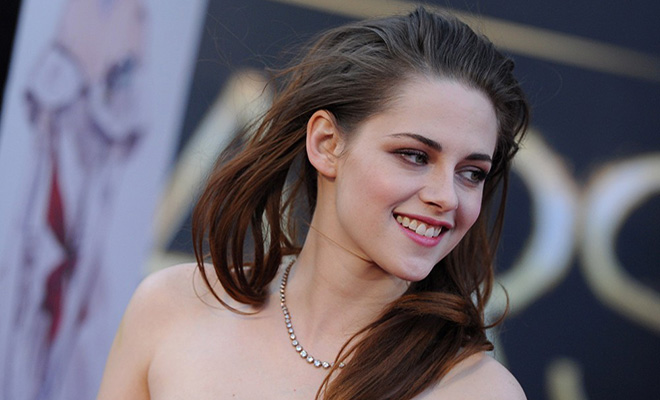 After taking a break from acting, Kristen Stewart is back with a vengeance! The 23-year-old "Twilight" sensation has signed on to star in two upcoming films. According to Deadline, the actress is set to begin working on the drama "Camp X-Ray" and the indie flick "Sils Maria."
"Camp X-Ray will feature the polarizing star as a soldier who enlists in the military and assigned to work in Guantanamo. While enduring horrific conditions, she befriends one of the famed prison's inmates.
Sounds like a pretty kick ass flick!
"Sils Maria" follows an aging actress (Juliette Binoche) and her assistant (Stewart). In the film, Binoche's character becomes obsessed with the young actress (Chloe Moretz), who has been cast in the role that made her famous years earlier.
I'm so in!
"Alice in Wonderland" star Mia Wasikowska was originally set to star in the film but dropped out and was replaced by Stewart.
Both projects will shoot this summer, which could serve as a distraction from her recent breakup with Robert Pattisnon (**cue tears of sorrow**).
Last year, Stewart appeared in the the final installment of the "Twilight" franchise, "Breaking Dawn: Part 2" as well as "Snow White and the Huntsman," which proved to be a hit at the box office. The star also appeared in "On the Road," which didn't fare as well as expected.
In addition to the two films that she now has in the pipeline, Stewart is also slated to star in "The Big Shoe," alongside Jim Sturgess and Elizabeth Banks, as well as a "Snow White" follow-up.
The films could help Stewart prove that she has a career outside of "Twilight."
For a minute there, it almost seemed that Stewart may have been putting her career on hold. She dropped out of two films, including "Cali" and "Focus" and didn't seem to have any projects in the works. Now it looks like things have changed!
Be the first to receive breaking news alerts and more stories like this by subscribing to our mailing list.