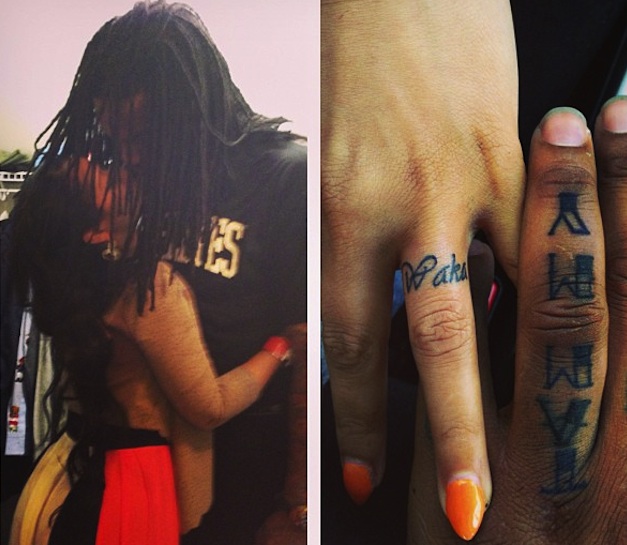 Waka Flocka Flame must like it … because he put a ring tattoo on it?
The "O Let's Do It" rapper, who celebrates his 26th birthday today, and his new fiancee Tammy Rivera announced their hood engagement on Instagram earlier today with a composite picture with them kissing on one side, and on the other, showing off matching name tattoos on their ring fingers, in lieu of the traditional engagement ring.
On Waka's ring finger is the name "TAMMY" (in probably one of the ugliest fonts you could use for a tattoo that's supposed to "solidify" your engagement, or whatever), and on Tammy's is Waka's name in a neat, fancy font.
Tammy captioned the pic:
Happy birthday!!.. To my fiancé… Lord knows we been through it all!.. An yet our souls still manage to find each other #GodOnlyKnows
And let the trap say 'Amen.'
Check out some pics of Waka Flocka Flame and his bootyfull fiancee below: