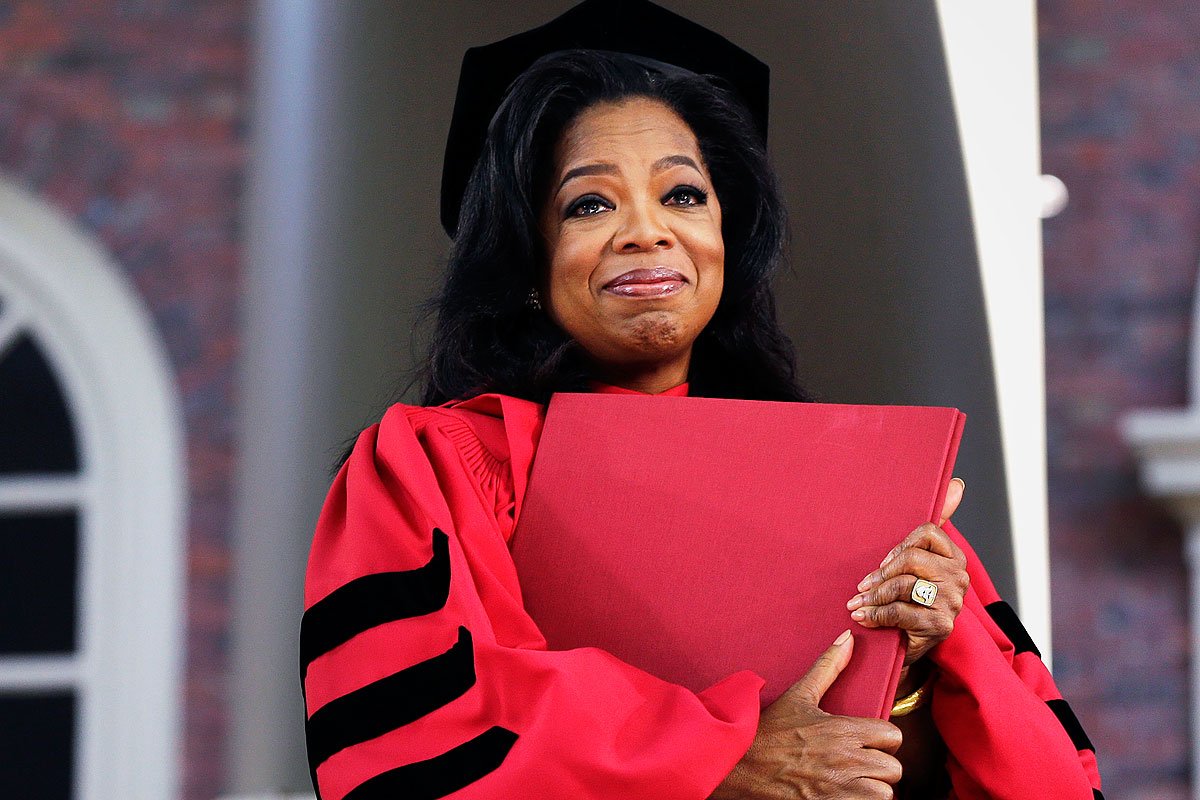 Oprah Winfrey may have many scratching their heads as they wonder how in the hell OWN ended up being a pre-game outlet for Tyler Perry's ultimate cable station, but one thing is for certain: That woman still knows how to inspire people.
I was fortunate enough to watch Oprah speak at my graduation at Howard University. More recently, Mother O spoke before the 2013 graduating class at Harvard University.
During her speech, Gayle's homegirl stressed that perfection isn't realistic and that we all stumble along our respective paths. Preach it, Sofia.
Oprah explained:
"It doesn't matter how far you might rise…At some point, you are bound to stumble. … And when you do, remember this: there is no such thing as failure. Failure is just life trying to move us in another direction."
While there, Oprah received an honorary Doctor of Law degree and ended her speech by informing the new graduation class, "…you now have a chance to better your life, the life of your neighbors and that of your country… When you do that, that's when your story gets really good."
Watch the entire speech below: