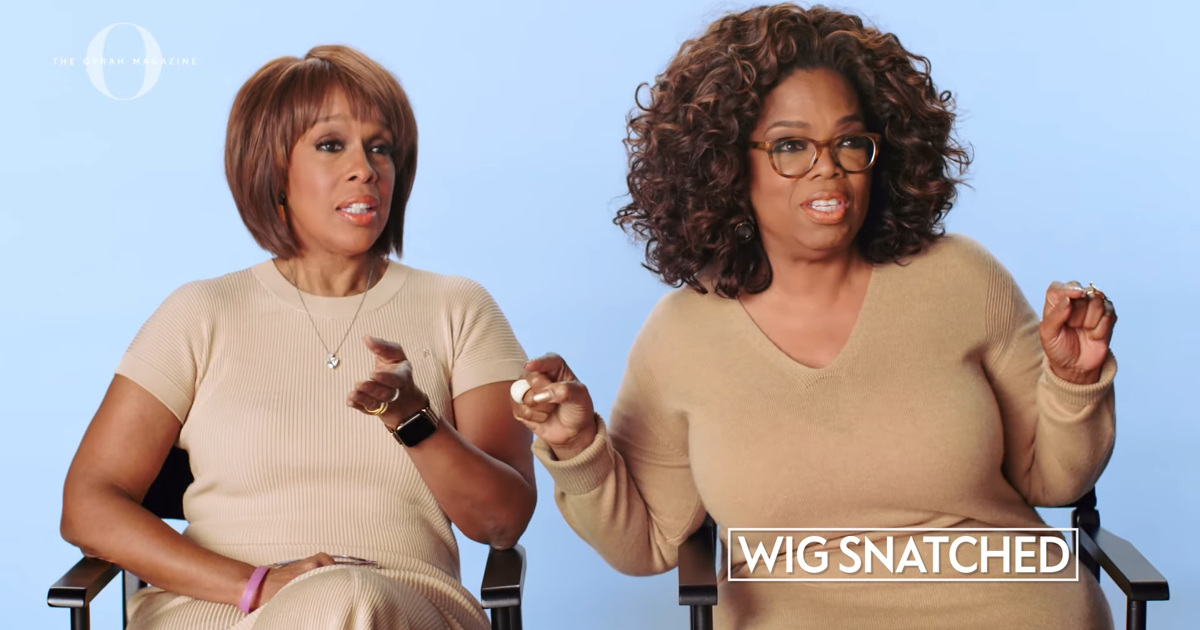 So, I never thought watching Oprah Winfrey and Gayle King define slang words was something that I needed in my life until right now!
In a new hilarious edition of their O magazine web segment, "OG Chronicles," the two besties tested their knowledge of contemporary slang terms like "lit," "secure the bag," "wig snatched," "clapback" and "snack."
Watch the clip below and get your life!
King was confident that she would be able to define most of the terms, while Oprah wasn't as optimistic. "You can't slang shame!" she proclaimed.
The CBS This Morning anchor did, in fact, hold her own, correctly defining "thirst trap" and "receipts." And Oprah mostly agreed with whatever King said. "We're both thick," King even joked at one point.
However, there was some confusion about "snack."
"Oh, I just had lunch with somebody who's a real snack," Oprah said once told what the term meant. "He was more than a snack. That was a meal," she continued.
"He's a whole buffet" King chimed in lustfully.
The funny clip coincides with Orpah and King's first joint cover of O magazine. The longtime BFFs were the perfect choices for the friendship-themed September issue.
Better yet, "OG Chronicles" is a regular segment the began in January of this year. Oprah and King have discussed everything from relationships to family drama. The videos are available on the O magazine YouTube channel.
Be the first to receive breaking news alerts and more stories like this by subscribing to our mailing list.