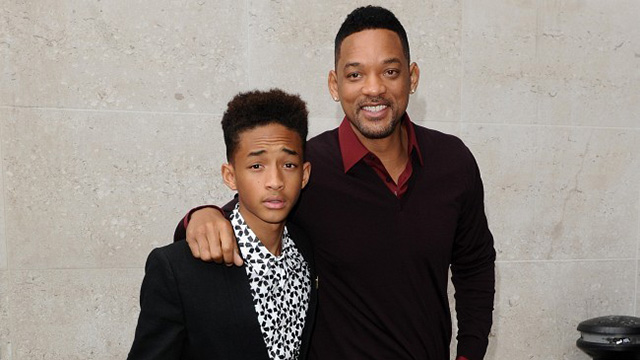 I don't know what planet Will Smith is ordering his reading material from, but I need him to stop trying to clown Black people in public forums.
In yet another attempt to show how evolved he and Jada Pinkett Smith are as it relates to child rearing, the actor asserts that the concept of children as property is particularly strong in the Black community due to the history of slavery. I'd like to wade that trite talking point in the water with the hopes of it drowning to death.
Here's what Will Smith told Haute Living:
As a parent, would you say that there are similarities in how you were brought up to how you're bringing up your children?

There are definite similarities. I grew up in a family business so my father, my mother and all my brothers and sisters worked in the family business, so that's really the only way I know how to parent. In real situations, you are going out in the real world and you are earning real money. The things you say and do in the world will affect the family for real.

My style of parenting is very similar to that of my parents, minus the concept of ownership. I think that, specifically in African American households, the idea coming out of slavery, there's a concept of your children being property and that was a major part that Jada and I released with our kids. We respect our children the way we would respect any other person. Things like cleaning up their room. You would never tell a full-grown adult to clean their room, so we don't tell our kids to clean their rooms. Actually, we tell our kids 'you don't have a room, that's our room and we are letting you borrow it.'

So the same way you would say to an adult if you let them use car, you say, 'Yo man, clean my car! Don't drive around all filthy like that!' And it's perfectly reasonable for you to want an adult to clean your car, so we feel it's perfectly reasonable to ask our kids to clean the rooms that we are letting them use.
Goodness, does he continue to drop not so subtle hints that he is currently hanging out hard with Xenu's kids.
Meanwhile, the notion of "children as property" isn't strictly a Black thing. Hell, if you look at certain passages in the Bible, you can sell your disobedient child into slavery. And you know, there's that whole dowry thing that continues to be a practice among many other cultural groups across the world.
If Will Smith wants to use some Jedi mind trick to get Jaden to pick up his drawers off the ground instead of saying "Boy, you better go clean your damn room!" that's his business. But, don't shame Black people while trying to explain your philosophy.
Be the first to receive breaking news alerts and more stories like this by subscribing to our mailing list.