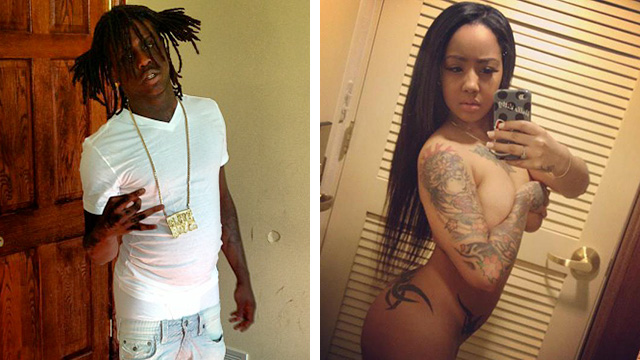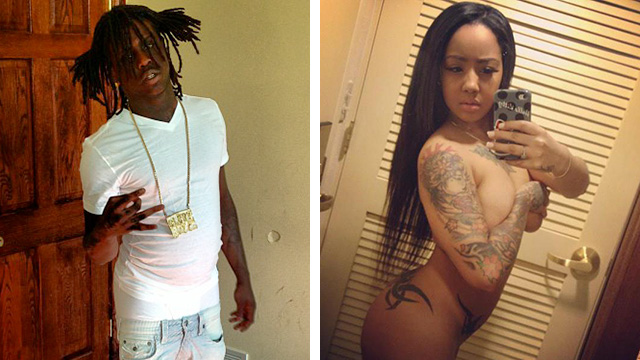 So what has Chief Keef been up to since his heavily documented release from juvenile prison back in March? Well, in addition to putting out new music, he has been beefing with Soulja Boy, threatening to kill women who won't have sex with him, and posting pictures of himself appearing to possess guns on Instagram (despite him just coming off a 60-day jail sentence for violating his probation on a gun charge — he's off probation now, but still), among other things … like getting engaged?
According to the Hip-Hop rumor mill, the 17-year-old rapper is engaged to be married to some woman who (if this rumor is true) sadly thinks Chief Keef is husband material. That sad, desperate woman is said to be a 23-year-old video model from Atlanta who goes by the name Pretty Mesha (her real name is Jemesha). Can you say "cradle robber?"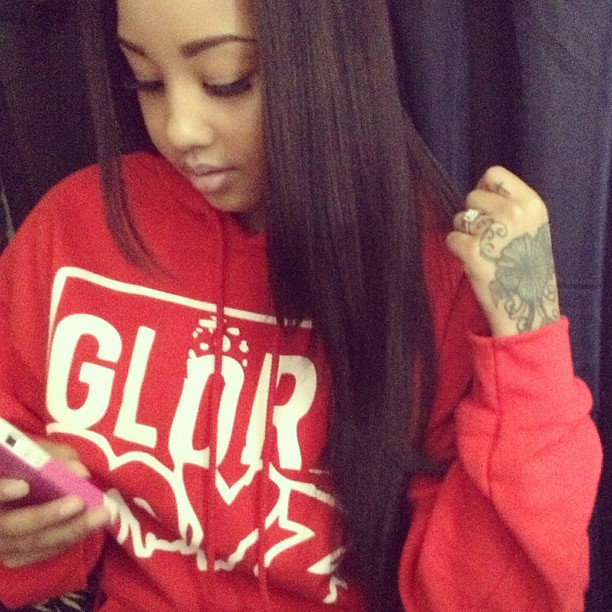 Keef sparked rumors of an engagement on Twitter last week when the rapper posted a picture of Mesha on Instagram wearing a red sweatshirt with his Glory Boyz Entertainment (GBE) logo on it, and what looks like a diamond engagement ring on her left hand. Then, on Sunday, Mesha posted this to her Twitter:
Keef LOVE me!

— Call her Yoko. (@1prettymesha) May 13, 2013
I love SOSA!

— Call her Yoko. (@1prettymesha) May 13, 2013
Further adding to the speculation, the day Media Take Out broke their "SUPER-WORLD EXCLUSIVE," Keef posted a screenshot of it on his Instagram, as if he were promoting it and confirming it all at the same time. Or he could have been making fun of MTO and their antics, but still … he's entertaining the idea.
So right now, it's hard to say whether or not Chief Keef is really engaged, but honestly, I wouldn't be surprised. At 17, he's already fathered two children, had a stand-off with Chicago police, and been in and out of jail over the years … so Chief Keef getting married wouldn't be the most shocking thing he's ever done.
One thing is for certain about Chief Keef though. He's definitely dealing with some serious child support issues, and he's not even 18 yet!
According to TMZ, based on Keef's income of about $13,000 a month, a judge ordered the teen rapper to cough up at least $2,600 in child support to the 15-year-old girl he fathered a baby with 2 years ago when he was just 15. Keef, whose real name is Keith Cozart, was also ordered to pay $500 in day care expenses and $10,400 in previously unpaid child support.
Meanwhile, Chief Keef seems to be making some pretty major moves on the business front. Not only did he sign with Gucci Mane's Brick Squad Monopoly crew (only time will tell whether this is a good thing or a bad thing), but Keef, an Interscope artist, is also supposedly working on his own line of Beats by Dre headphones. His would be called "Beats by Keef," of course.
Check out what they might look like below: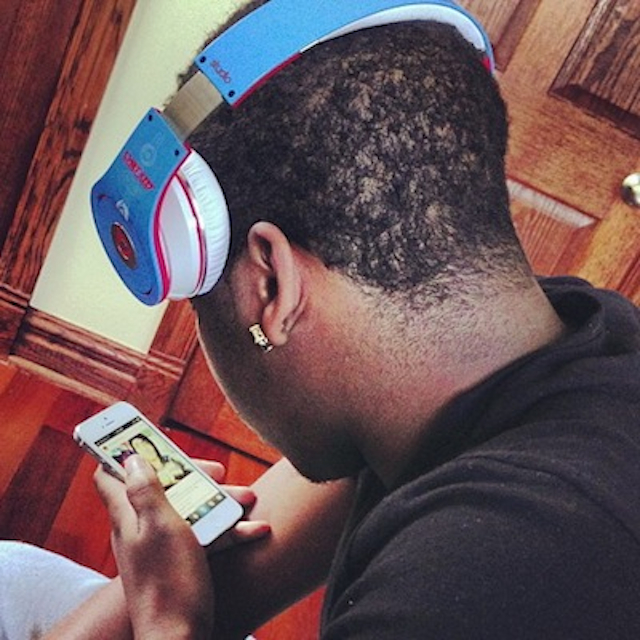 Be the first to receive breaking news alerts and more stories like this by subscribing to our mailing list.