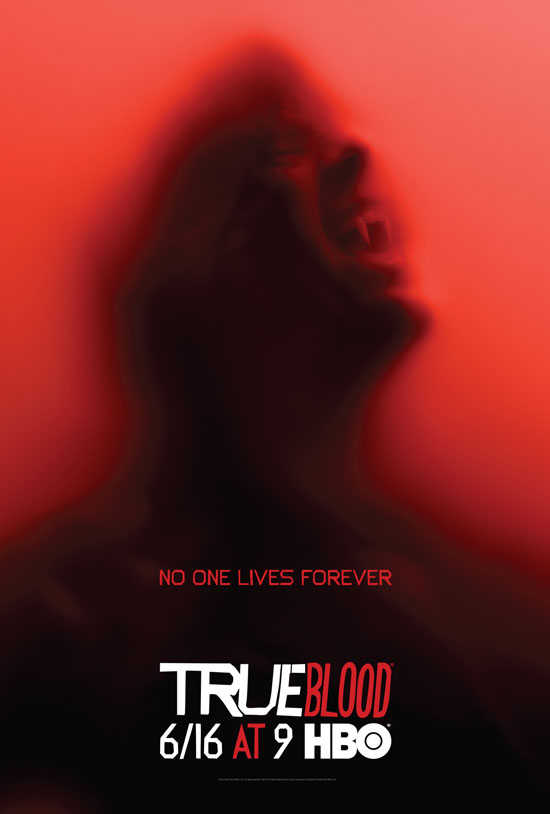 True Blood is back! Has it been a year already?
Following the release of the True Blood Season 6 trailer earlier this month, HBO has revealed the new poster for their popular series about vampires and other supernatural creatures, featuring the ominous tagline: "No One Lives Forever" — a serious precursor to what we should expect in the new season.
Over the years, we've seen lots of True Blood characters come and go, and with a tagline like that … it's safe to say there will be a lot more "going" than "coming" this season. And with Billith is on the rise, apparently no one is safe.
Expect some new characters to be introduced this season as well, including actress Jurnee Smollett-Bell, who will play a "do-gooder to the core" named Nicole Wright — a key member of a band of liberal advocates supporting "vampire rights."
CHECK OUT THE "TRUE BLOOD" SEASON 6 PROMO STILLS HERE:
AND WATCH THE  SEASON 6 SUPER TRAILER HERE:
[H/T: Hollywood Reporter]