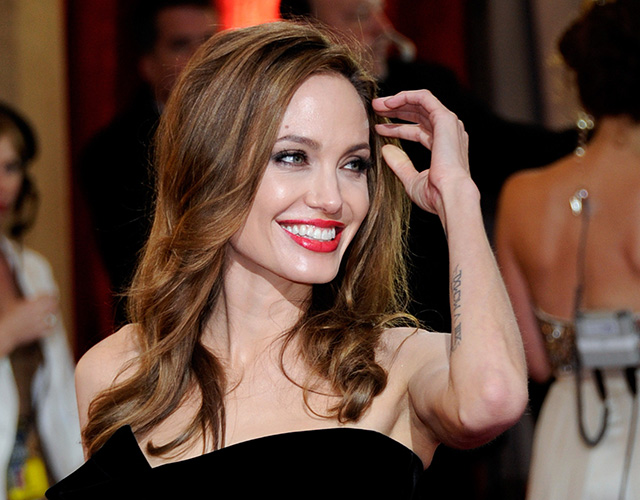 Following the news of her double mastectomy, Angelina Jolie is reportedly having her ovaries removed as well. On Tuesday, the actress released an op-ed piece for the New York Times detailing her decision to have the surgery. Now PEOPLE is revealing that she also plans on undergoing and oophorectomy — ovary removal, due to her also having a 50% chance of contracting ovarian cancer.
---
TMZ is reporting that Brooke Mueller wants the 4-year-old twins she has with Charlie Sheen taken away from Denise Richards and released into her brother's custody. Could it be because Mueller wants to make sure the $55,000 she earns in child support each month isn't in jeopardy?
Rumor has it, Richards is able to collect child support while caring for the twins, Bob and Max, and Mueller, who is currently in rehab, is having none of that. Richards reportedly has text messages proving Mueller is desperate to hold onto those monthly checks.
Sheen is reportedly taking Muller to court in order to expose her ploy to make sure she's still getting her hands on the green.
---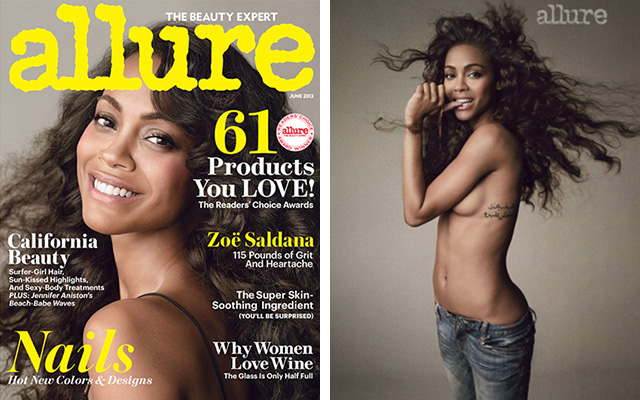 For some reason, Zoe Saldana's weight is included on her much-talked about Allure cover. The cover story reads "115 pounds of grit and heartache."
While Us Weekly says that the "Star Trek Into Darkness" star "allowed the magazine to print her weight," It's not really that brave a decision when you're 5'7 and 115 pounds. In fact, it'll probably cause a number of everyday women to feel pretty shitty.
---
Melissa Joan Hart will not be making a return to the big screen after all. The actress recently launched a Kick Starter campaign to raise money for the romantic comedy "Darci's Walk of Shame" but failed to secure anywhere near the $2 million she was seeking.
According to the Huffington Post, the former '90s sensation secured just $51,605 from 315 supporters. Though Hart is by no means in the spotlight these days, it's unclear why she received such little support on the popular site. The press hasn't made things any easier, calling her campaign a "major fail" and noting that it "sucks to be" her.
---
Britney Spears wants to have more kids. The former pop princess, who has two sons, Sean, 7, and Jayden, 6, told Extra that she wouldn't mind having a girl. When the show's host (and father to a 2-year-old girl) Mario Lopez told Brit Brit he was "very jealous" that she had boys, she responded "Awww, I want a girl!"
---
Celebuzz is revealing that someone paid $2,000 for a GOOP Groupon that will allow them to meet Gwyneth Paltrow. The purchaser will be given access to a private GOOP event that includes "appetizers," cocktails" and a "cooking demonstration" from the Queen of GOOP herself.
Oh yeah, and they'll also get a signed copy of her cookbook. Who the fuck would pay two grand to watch Gwyneth Paltrow cook shitty food?
---
Following her foray into porn, Farrah Abraham is set to move to L.A. to possibly star in a new reality show. The "Backdoor Teen Mom" star tells Hollywood Life that she's been taking meetings for a spin off show and sadly we believe it.
People love watching a train wreck and we're sure her new series will be just that.
Be the first to receive breaking news alerts and more stories like this by subscribing to our mailing list.