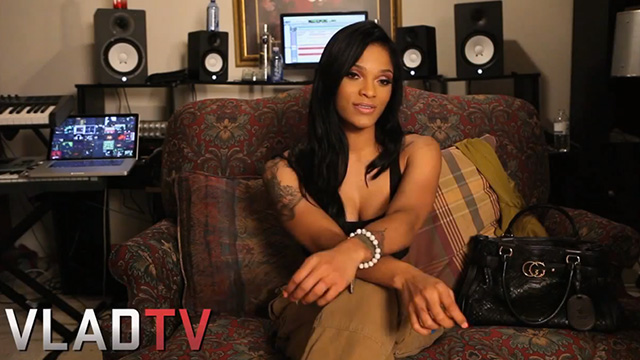 As you know or should know, Puerto Rican Princess and one of my all-time favorite people dead or alive, Joseline Hernandez, is every single thing. However, there is one aspect about her that I'm not too fond of: Her use of the slur "faggot" and calling someone gay as a pejorative.
In a recent interview with Vlad TV, the Queen of Love & Hip Hop: Atlanta says her use of the terms stem from her environment.
Nonetheless, she's realizing the error of her ways, explaining:
"That's how we talk in Miami and I'm trying to work on that because actually my brother's gay. And I'm gay, I like women. I don't ever want the gay community thinking that I do that, being disgusted or hating the gays. That's not even the case."
Joseline went on to say, "It's sad. We shouldn't even be talking to each other like that."
No, we shouldn't, but speaking as gay, consider yourself forgiven, Joseline. At the very least, she's recognizing her wrongs and is being proactive about fixing them.
I'm telling, y'all: When this girl masters English and finds herself an extra suffering of self-worth with a side of better representation, the world is hers.
You hear me? The world will be hers.
Watch Joseline's interview below:
Be the first to receive breaking news alerts and more stories like this by subscribing to our mailing list.